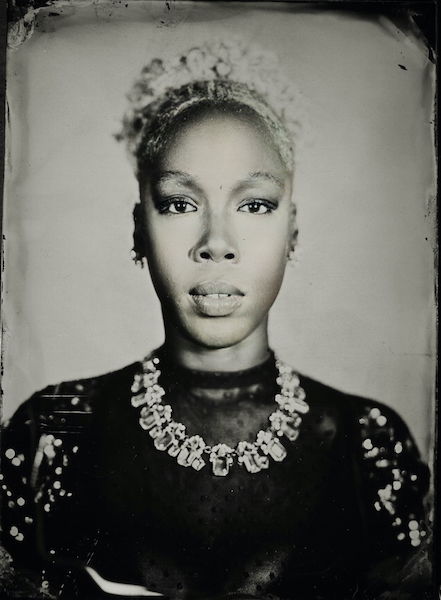 Nicoletta is a performance artist, interdisciplinary fabricator, producer, host, mother of four, filmmaker, self-love champion, and unicorn. She is Black Latinx; proud to be a first-generation Panamanian born in the United States. She is a chamána (shaman) and comes from a long line of healers. She produces audience participatory engagements through interactive workshops, immersive activations, and multi-sensory experiences. She is the founder of Vida Mágica Love, a creative platform dedicated to healing-centered services.
You are an amazing performance artist. Tell us about your latest performance art creation.


My latest performance art piece, Bañera de Flora, is an immersive celebration of self healing and rebirth activated by an ancient feminine practice of ritual bathing. Ritual bathing is known as a way to purify the vessel, calm the mind, open the spirit, and release that which no longer serves.


I invite others to step into another universe, recognizing items they are familiar with, but experiencing them in a new way. My performance has others questioning everything they are seeing - are they in an arts installation or are witnessing a ritualistic blessing/cleansing ceremony? Is she (Nicoletta) human like us or are they amongst a goddess? Is that a chair or is that a throne? Is she (Nicoletta) helping to guide them to personal self-realization or is she (Nicoletta) doing what many of us do not have the power to do, which is to only save ourselves?
In a modern world that is constantly discussing the importance of "self-care", my piece encourages others to think about how women have done this in the past, while bringing them back to how they incorporate this into everyday life.

Being a Development Manager I am fortunate to be able to direct our messaging and share our stories to ensure donations; a large part of my job is raising crucial funds so that women, girls and their families live in a place of safety, health and personal well -being, free from violence and abuse with equal access to health services.


All our services are free and we service anyone regardless of legal status. It is most rewarding when we are able to help a woman to make informed decisions from a place of empowerment to get through the obstacles that arise from trauma, sexual, assault, human trafficking, domestic violence, HIV, homelessness.
Everyone's story is different and it is rewarding to witness clients find their voice and power to continue on this journey of life - through housing, counseling and sometimes it is groceries or a gas card.


My favorite part of my job is witnessing small victories in the lives of families.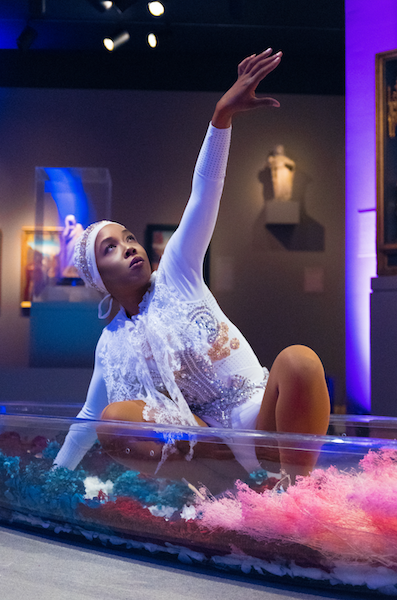 Now, for a quick Q&A!
5 Fall Essentials: sequin maxi skirt, boots, trench, layered gold necklaces, turtleneck
5 Cozy Fall Reading Musts: Mango Butter by Melania-Luisa Marte, The Power of Now by Eckhart Tolle, Tao Te Ching by Lao Tzu, Inward by Yung Pueblo, The Alchemist by Paulo Coelho
The Perfect Fall Road Trip: NYC is beautiful in the fall
How do you reset your energy for a new season? Releasing Ritual
THE SPIRITU 4
I NEVER LEAVE MY HOUSE WITHOUT MY:
I MOST OVERUSE THE WORD OR PHRASE:
THE PERSON I MOST ADMIRE IS:
Painter, Amy Sherald. She has broken boundaries in the art world. She has created space for women of color to be seen, heard, valued.
HEAD, HEART, STOMACH, & FEET
MY FAVORITE AFFIRMATION IS:
I love my body. I love my skin. I am a Goddess, I am a Queen.
FAVORITE CHILDHOOD SNACK:
I'D WALK 5000 MILES TO GET TO: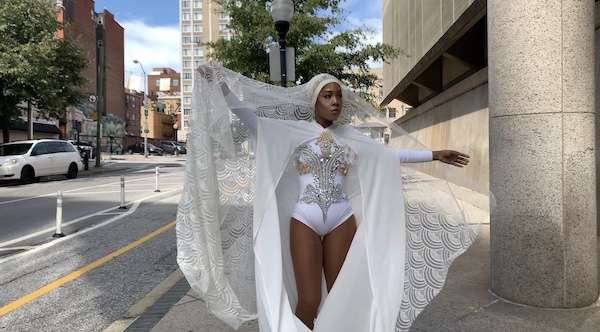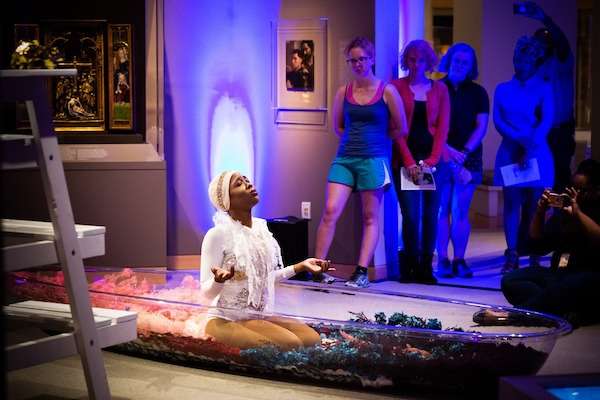 Share This Story