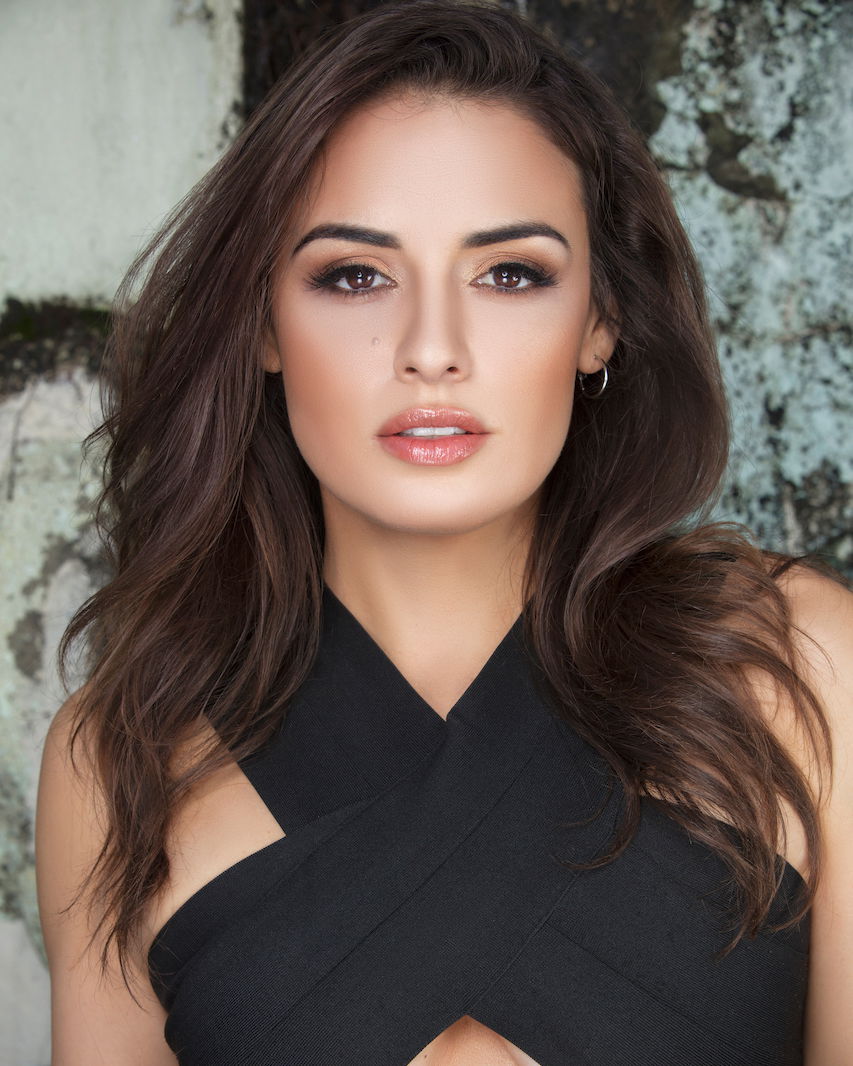 Vannessa Vasquez is an Emmy- nominated actress and lead of the groundbreaking Hulu series "East Los High" -- which ran for five seasons. Since then, Vannessa has appeared on NBC's "The Brave," the ABC pilot "The Mission," and is recurring on the upcoming ABC legal drama "The Fix." Vannessa is passionate about changing the narrative of women in television and politics. She currently serves as the National Spokeswoman for Ignite, a national organization that encourages women to become civically and politically engaged. In her positions with Ignite and Voto Latino, Vannessa works alongside Congresswomen and community leaders to mentor women who wish to pursue elected office.
THE SPIRITU 4
I NEVER LEAVE THE HOUSE WITHOUT MY:
I MOST OVERUSE THE WORD OR PHRASE:
THE PERSON I MOST ADMIRE IS:
HEAD, HEART, STOMACH, & FEET
THE SONG STUCK IN MY HEAD IS:
Somewhere over the rainbow
What contributions do you wish to leave in the world through everything you do?
I want to give a voice to the voiceless. I want the stories that I create to give light to different perspectives in the world. I feel that sharing our stories, finding our voice, inspires others to do so. I want people to feel like their voice matters. Every voice matters.


Who is one woman who has contributed to your growth in your lifetime and why?
My mother. When I was a little girl, one of the things I loved most about her was fun, free and happy energetic spirit. She always wanted people to have fun. Having fun mean they were happy and that made everyone feel important.


Any wisdom you can share with a younger entrepreneur as she/he begins their journey?
Trust your gut. It took me a long time to believe in myself. I was always really shy about sharing my dreams for fear that they would be rejected. The truth is, someone will always tell you, you can't do something or will always judge what you do. Do it anyway and along the way you will find the people who support you through it.


What do you believe makes us powerful as women?
I believe that when women can help each other out that makes us powerful. We live in this world where we are victimized through race, social, class, and gender. But as women who are still living in embedded patriarchal ideals that lead to oppression it's hard to support one another. Oppressed people oppress others which is why you see women tearing each other apart at times as opposed to saying 'she's a woman just like me trying to get ahead in a man's world'. Let's join forces and try and get ahead together. I truly believe we are stronger and more powerful together.


The 2019 Women's History Month theme is "Visionary Women: Champions of Peace & Nonviolence". What are you doing to cultivate peace in your own life and our world?
I have focused on my mental health a lot more in the past few years. I've been on this self love journey through therapy, reading self help books, meditating, going on retreats, yoga, meditating and more importantly sharing my story. As an American Latina, I grew up experiencing a lot of racism and a lot of bullying in my own community. Sharing my story with others helps to diminish racism and ultimately brings people together. We find we have a lot more in common than we think. As I grow and expand my voice, I like to share on my platform to help others grow in self love and acceptance as well. For me though, it's important to be the change I want to see in the world.


The word WOMAN/ MUJER means…
Strength. Women all around the world have had to find their strength in spirit or in physical demands. Finding the strength to stand up for themselves and others, or finding strength in silence for the sake of survival have all been demands we have had to endure.


Name a woman in media and politics that you admire and why.
I really admire Jennifer Lopez, I think she has had an incredible career in everything that she does. She has grown up with a lot of us and has taught us to work hard for our dreams.
Learn more about and follow Vannessa's journey
here
.
Share This Story