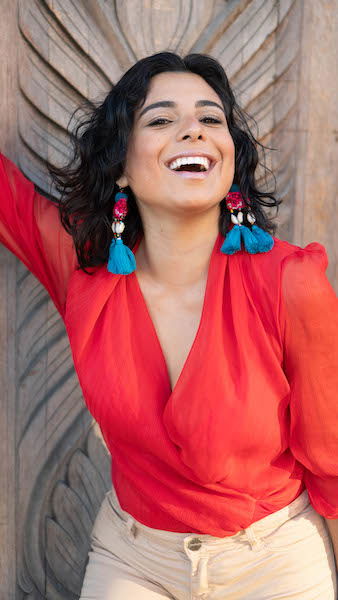 Heidy Rodríguez is a first generation Guatemalteca (Guatemalan-American). As a child, she was always mesmerized with the photojournalistic work of National Geographic magazines and the human stories in them. She majored in International Studies from Cal State Long Beach with an emphasis in Latin America. She is an advocate for all things transformative, healing and inclusive at the intersection of media as a catalyst for social change.
Her diverse perspective and creativity has led her to work as non-profit consultant, public affairs project manager and for a Forbes Top 500 Company and currently as the Development Manager at the East Los Angeles Women's Center. Recently her platform as a storyteller drove her to collect vibrant experiences about Angelenos resulting in a short documentary short film,
FUERTE
, screened at the East LA 5 Minute Film Fest and at Apertura Showcase at the Downtown Independent Theater. Some of her work has been featured on:
KCET Departures
,
Guatemala Human Rights Commission
and on
Persistence of Sound Online Radio Show.
Heidy is devoted to bridging communities and culture through music as Co- Founder of Flowers Rhythm, showcasing local musicians and talent around Los Angeles
You are doing incredible work at East Los Angeles Women's Center, what is the most rewarding part of your job?

Being a Development Manager I am fortunate to be able to direct our messaging and share our stories to ensure donations; a large part of my job is raising crucial funds so that women, girls and their families live in a place of safety, health and personal well -being, free from violence and abuse with equal access to health services.


All our services are free and we service anyone regardless of legal status. It is most rewarding when we are able to help a woman to make informed decisions from a place of empowerment to get through the obstacles that arise from trauma, sexual, assault, human trafficking, domestic violence, HIV, homelessness.
Everyone's story is different and it is rewarding to witness clients find their voice and power to continue on this journey of life - through housing, counseling and sometimes it is groceries or a gas card.


My favorite part of my job is witnessing small victories in the lives of families.

What change would you like to see take place in your lifetime?
I would love to see us as humans, be fearless in expressing ourselves and being vulnerable. Violence is linked to power and control.

Women supporting and empowering one another is so important. Who are 5 women who have supported you and are advocating for other women?
Karla Souza @karlasouza – she came to to ELAWC to hear stories of our survivors.
Soma Mia @soma_mia – sponsored an East LA family with her orphanage in India.
Renee Garcia @gueynay – designer, mommy, always fundraising for great causes, and I met her after she and her mommy group donated 11 gift cards to our survivors.
Allesandra @allyslalaland
Hilda Franco @amordelbueno_creations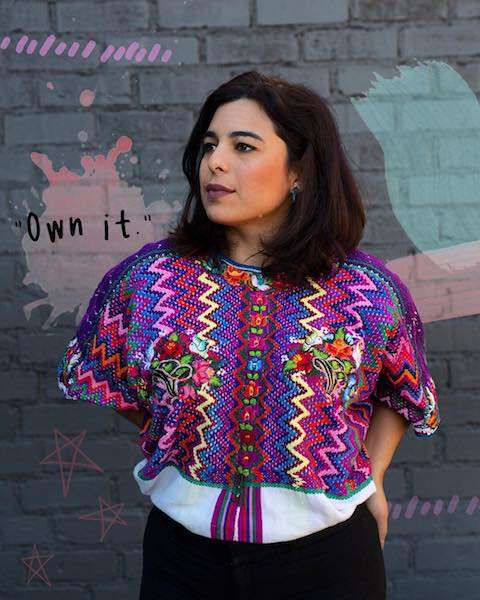 THE SPIRITU 4
I NEVER LEAVE MY HOUSE WITHOUT MY:
I MOST OVERUSE THE WORD OR PHRASE:
THE PERSON I MOST ADMIRE IS:
Maria del Transito Del Cid. My grandmother.
HEAD, HEART, STOMACH, & FEET
THE SONG STUCK IN MY HEAD IS:
FAVORITE CHILDHOOD SNACK:
Tomatoes with salt, like an apple... weird!
Share This Story