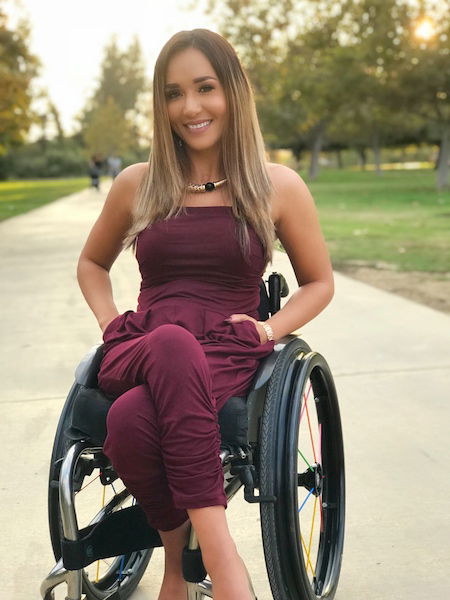 Tamara Mena is a bilingual motivational speaker, actress, host, model, content creator, ambassador, survivor and eternal optimist. She was born and raised in Leon, Mexico and immigrated to the U.S. at the age of 13. At the age of 19, she suffered a horrific car accident that left Tamara paralyzed from the mid-chest down and, unfortunately, killed her boyfriend; it was a miracle Tamara survived this accident. From surviving a near to death experience, Tamara chose to dedicate her life to share her message of hope, and above all, motivate people to believe in themselves.
You suffered a horrific accident that has shaped your path and your mission. Your resiliency is honestly an inspiration.
On October 15, 2005 my boyfriend and I were headed to Rosarito Beach. Our plans were to go dancing and, since we did not want to drink and drive, we decided to grab a taxi in Tijuana, Mexico. When we were almost to our destination, our car randomly struck a horse that was standing in the middle of the road. From this impact, I became paralyzed, and unfortunately, my boyfriend and the taxi driver were instantly killed.

Since then, you have been dedicated to bringing awareness to the representation of disabled people in the media. Tell us more about how you are doing that.
I want to advocate for the disabled community because I see the lack of opportunities and lack of representation. But, also because I have been majorly discriminated in entertainment only because of my physical condition and that is NOT right. We need to change that, not only for me, but for our future generations. I have young people looking up to me and I want them to have way more opportunities than what I've had.

In spite of everything you've been through, you are grateful. How has gratitude influenced your daily outlook on life?
In order to be a positive and happy person, you have to be grateful for what you have. Having gratitude in your heart truly changes the way you see things in your life. As a person in a wheelchair, living with chronic pain every day, paralyzed from the chest down, and after surviving 3 car accidents, if I wasn't as thankful as I truly AM, I would not be as happy.

What are 3 things you are grateful for this year?
To be alive in good health, my family, and for everything I've accomplished this year.

Is there anything you still want to accomplish in 2019 before the year is over?
This year has already been an amazing year! I just want to continue growing, continue with the momentum and determination, and continue to stay hopeful and get ready for next year.
THE SPIRITU 4
I NEVER LEAVE MY HOUSE WITHOUT MY:
I MOST OVERUSE THE WORD OR PHRASE:
THE PERSON I MOST ADMIRE IS:
HEAD, HEART, STOMACH, & FEET
MY FAVORITE AFFIRMATION IS:
"I am powerful, I am capable"
Thoughtfulness and small gestures
MY FAVORITE CHILDHOOD SNACK: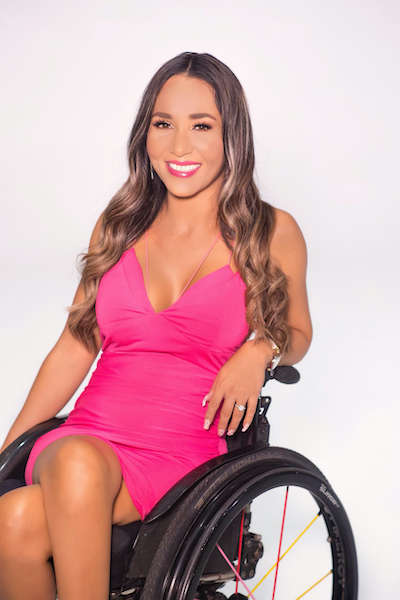 Share This Story