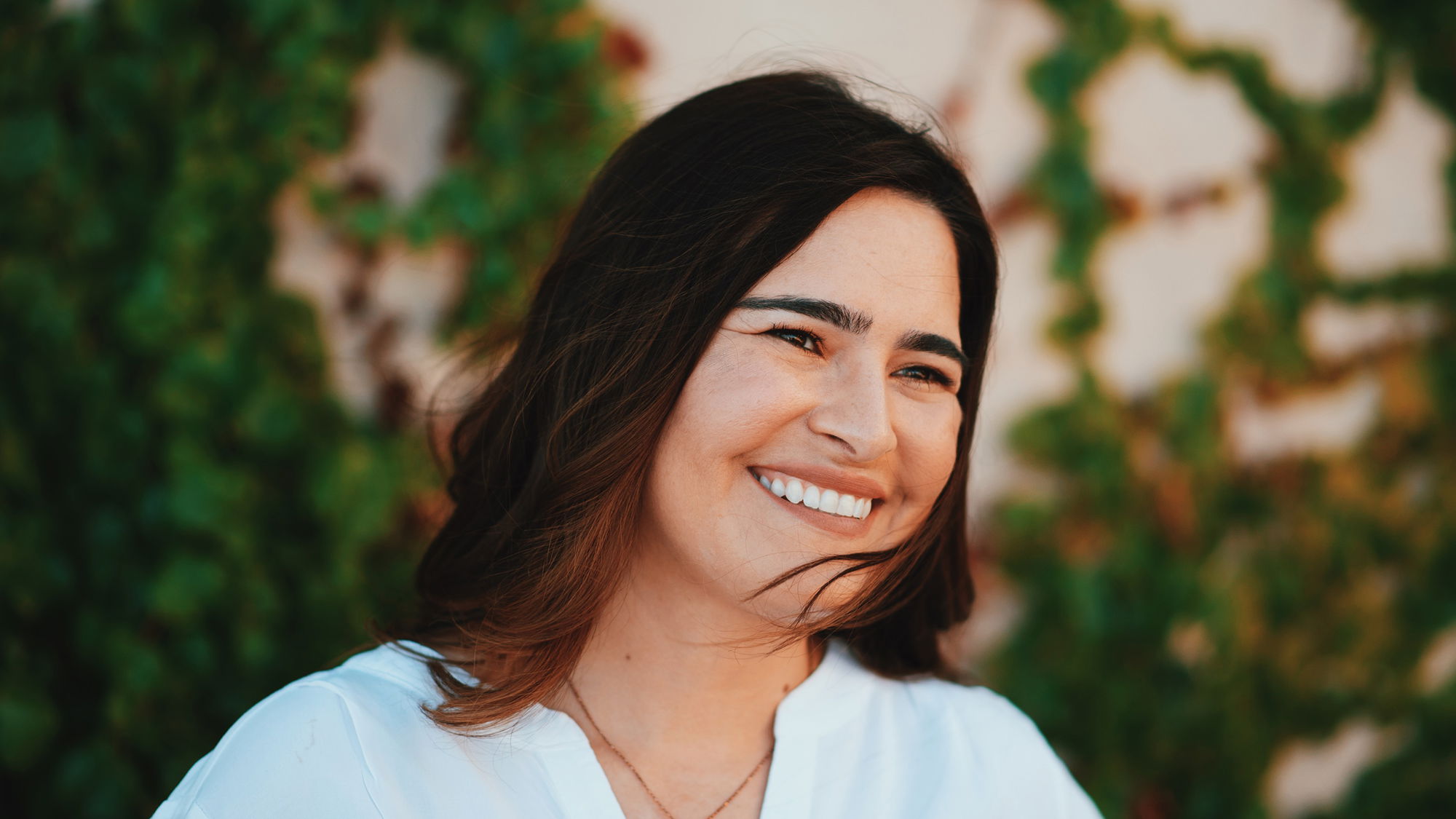 Marcela was raised in Los Angeles, CA by her single mother who immigrated from Los Altos de Jalisco, Mexico. She is the Founder and President of Majestic Bliss Soaps, a holistic therapist, a Pranic healer, a TV & radio personality, and the mother of two boys.
THE SPIRITU 4
I NEVER LEAVE THE HOUSE WITHOUT MY:
Glasses; even if I did I wouldn't get far.
I MOST OVERUSE THE WORD OR PHRASE:
THE PERSON I MOST ADMIRE IS:
My mother. She overcame so many adversities to raise us, her children.
Tapping into the innermost part of my essence.
HEAD, HEART, STOMACH, & FEET
MY FAVORITE AFFIRMATION IS:
Your Vibe Attracts Your Tribe
MY FAVORITE CHILDHOOD SNACK:
I was obsessed with corn nuts. Corny, right?
I'D WALK 5,000 MILES TO GET TO:
The moon! Although we can't walk there yet, so it'll have to be Calcutta, India.
Majestic Bliss Soaps is now sold in over 70 Whole Foods, but it couldn't have always been easy. Tell us the funniest mistake you made while growing your business.
When my very first soap turned into a volcanic semi-explosion. Ooops!

What is something that nobody tells you about starting your own business?
How to accurately pinpoint and market to the target audience.

How do you balance entrepreneurship and motherhood?
I'm still learning to balance. But one thing that has really helped is involving our two boys in our everyday operations. It's a win-win! They have the opportunity to learn every aspect of the business all while being in a family environment.

In addition to Majestic Bliss Soaps, you have more recently become a Pranic healer and are dedicated to spreading this form of healing throughout the Hispanic community. What inspired you to get into Pranic Healing?
Prior to Pranic Healing I was suffering a lot with my physical and mental wellbeing. Unfortunately, no doctor found anything medically wrong with me. One night I had a very vivid dream in which I felt myself healing my body with the use of my hands. Soon after I Googled "hands, heat, heal" and Pranic Healing came up. I attended my first class and felt a sense of déjà vu. Within three short months of beginning to study and practice Pranic Healing my life transformed drastically - the rest is history.

You have been very open about your battle with depression and the perseverance it took for you to overcome it. How did you reclaim your inner power and become the successful and inspirational business woman you are today?
It took a lot of guts to transform my life. I had to make a choice between continuing to live as the victim or as the creator of my destiny.

What advice would you give someone out there who is battling depression?
Just Do You! Once you step out of your comfort zone and embrace every aspect of your life, life begins to transform. Surround yourself with people that will lift you in times of need.

What are you most proud of nowadays?
Aside from my children, all of my accomplishments. I feel that in our culture we are conditioned not be publicly proud of all the hard work, sweat and literal tears that go into building an empire and a name for ourselves.

Finally, tell us something that most people don't know about you.
I'm a total nerd and proud of it.
Share This Story