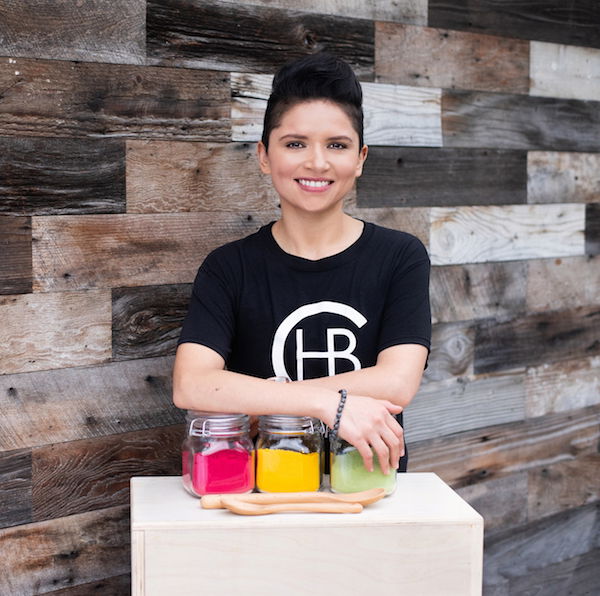 Dani Solorio is on a mission to bring health to the hood. She is the founder of Compton Health Bar, a health and wellness store in the city of Compton, CA. Originally from Zacápu, Michoacán, Mexico, Dani arrived in the US at age 6, and grew up in Lynwood, CA. She loves to speak about herbs, superfoods, and wellness and has been a featured speaker on the topics of entrepreneurship and holistic healing on podcasts, at business events, and at local schools and institutions.
Tell us about your background
I began my entrepreneurial journey at a young age, primarily because as an undocumented high school student, college was not an option. Working in warehouses and restaurants, I saved enough to open my first business at the age of 21 – a tiny video store in Compton, CA. Although I loved movies, my true passion has always been natural medicine, and I opened my first health store in 2012. As a Certified Integrative Nutrition Coach, I coach clients locally and around the country for 6 month programs. Zoe Saldana's media company, Bese, made a mini-documentary about me and my health mission (which you can watch
HERE
). Jane Wurwand, founder of Dermalogica and FOUND/LA, selected me and Compton Health Bar as recipients for FOUND/LA's California State University of Northridge's Business Honors Consulting Program. I was the recipient of the 2019 Rising Star Award, an honor given to me by the National Latina Business Women's Association at the 2019 Latinas in Business Awards.
When did your passion for healthy eating begin?
My own health journey made me re-evaluate the imbalances in my nutrition. I suffered from panic attacks, hormonal imbalances, and struggles with my weight. At around 26, my then girlfriend (now wife) and I decided to make a monumental shift and change in our nutrition, relationship to food, and exercise. Once we started eating a ton of veggies, healthy fats like avocados and coconut oil, and superfoods, I started to see the results fairly quickly, which was really exciting. After much needed self-care and lifestyle changes that focused on biohacking our bodies and getting a better understanding of our biochemistry and nutrition, I stopped having anxiety attacks, my hormonal issues were successfully addressed, and I lost over 45 pounds. The biggest change however, was my mindset. I wanted to share my knowledge with my community, and my first health store was born 2012.


How would you describe Compton Health Bar?
Compton Health Bar is a health and wellness superfood store in the city of Compton, California. Our mission is to bring health to the hood. We do that by making custom superfood blends that we then have our clients use as tools to help people focus on feeling their best through natural remedies. Compton Health Bar aims to provide as much information to our hood about the best ways to be healthy through workshops and lectures.
Who are your favorite chefs and why?
Niki Nakayama (n/naka): Her food made me cry because I could feel her love, thoughtfulness, and connection to the earth. Her cooking appealed to all of my senses and created a heightened experience.


Wes Avila (Guerrilla Tacos): His dishes are so unexpected and beautifully constructed. I love how veggie forward a lot of his dishes are and his modern take on Mexican food.


How do you get in the mood or inspired to cook a delicious recipe?
Music and dancing in the kitchen is always great. We always encourage our customers to tell themselves some version of the following positive mindset mantra: "I will feel so strong and powerful when I have all of these nutrients fueling me." A lot of our customers drink a personalized Compton Health Bar superfood blend drink daily as a reminder to put health first; when they drink all of these phytonutrients, they report feeling better in large part because they start making healthier choices throughout the day. All of the puzzle pieces to getting healthy are important - sleep, great nutrition, phytonutrients through superfoods, positive mindset, exercise, loving relationships, and feeling part of a community.
Can you share a few summertime recipes with us?
Although we do not actually prepare any food at Compton Health Bar because we only focus on our herbal and superfood blends, we still educate our customers about healthy eating and ways to eat healthier at home. Our superfood blends can be taken with just water or blended into smoothies. Some smoothie recipes we love are:
Smoothie recipe that is great for energy, focus, and getting your greens and antioxidants:
1 tbsp Spirulina
1 tsp Moringa leaf powder
1 tsp Ashwagandha root powder
1 tsp Sea moss
1 tsp Bladder wrack
1 tsp Ginger
Handful of spinach and kale
1/2 Cucumber
1/2 cup Frozen blueberries
1/2 cup Frozen pineapple
Mix all the ingredients in a cup and sip away!
Tonic recipe for inflammation and immune system function (particularly during flu season):
1/4 cup Ginger Root (freshly juiced)
1/4 cup Turmeric Root (freshly juiced)
1/2 tsp Aashaadha Root Powder
1/2 tsp Feverfew Leaf powder
1/8 tsp Black Pepper
2 tbsp Fresh Lemon Juice
2 tsp Raw Honey
Mix all the ingredients in a cup and sip away!
THE SPIRITU 4
I NEVER LEAVE MY HOUSE WITHOUT MY:
I MOST OVERUSE THE WORD OR PHRASE:
THE PERSON I MOST ADMIRE IS:
Jane Wurwand, founder of Dermalogica
HEAD, HEART, STOMACH, & FEET
THE SONG STUCK IN MY HEAD IS:
"Somos Dos" by Bomba Estéreo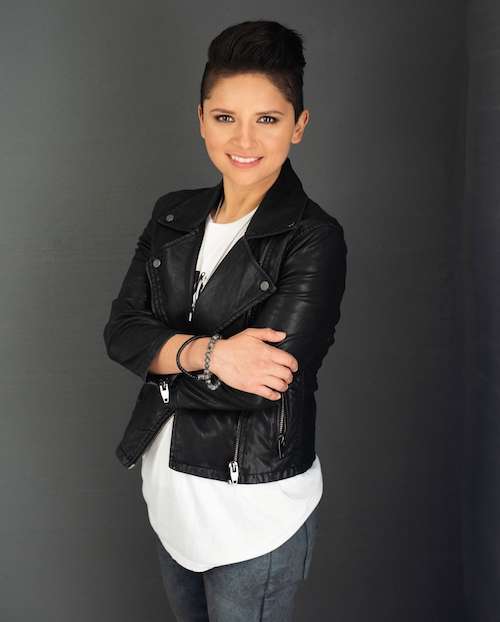 Share This Story