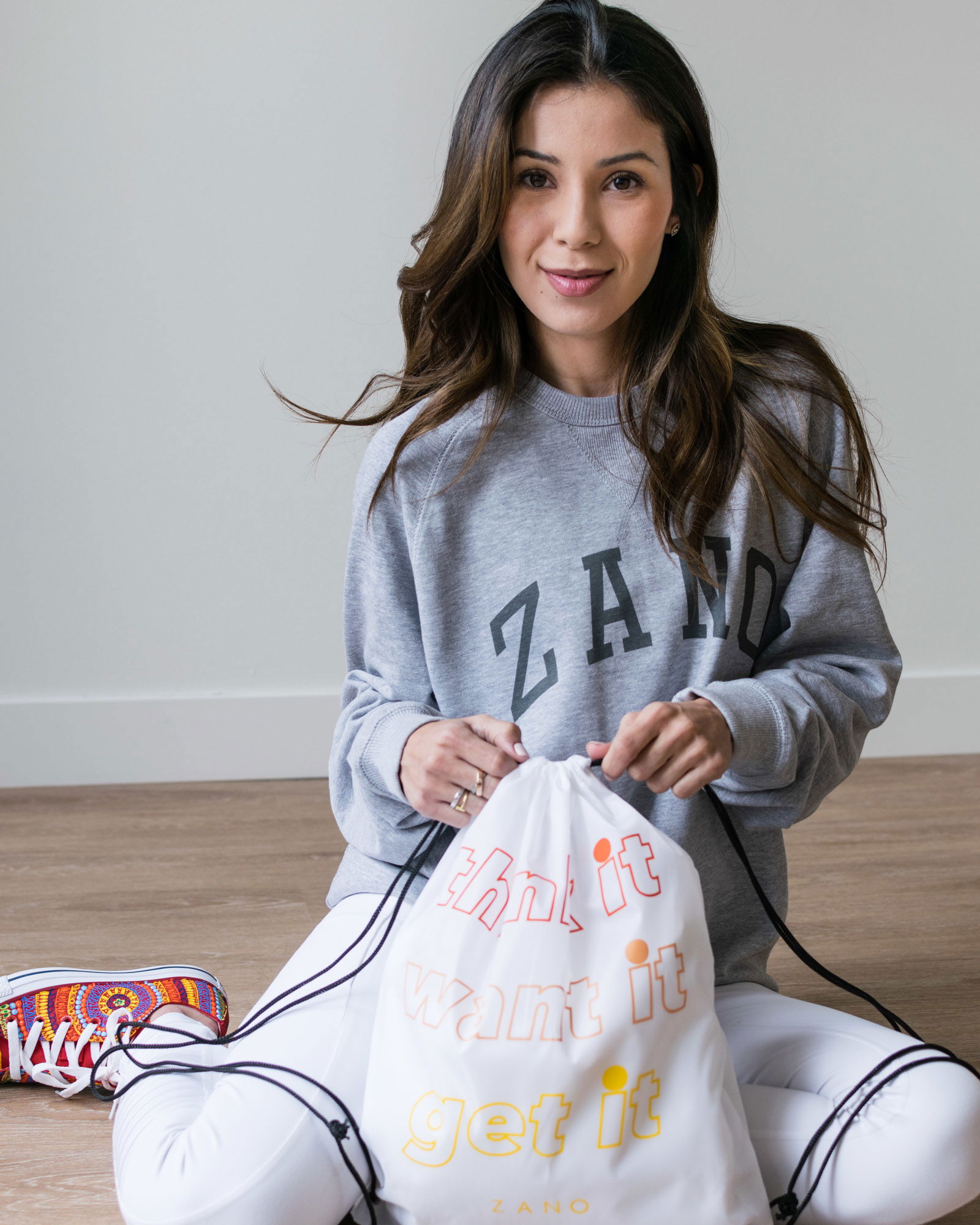 Ashley Campuzano is an actress and entrepreneur. She discovered her passion in the performing arts at a young age and began her career in the entertainment industry at the age of 12. In 2014, Ashley graduated from California State University of Los Angeles with a bachelor's degree in Communications. Ashley's most recent acting project is as Tiffany Ramos on the Emmy nominated series "East Los High"; an exclusive HULU original series with a full Latino cast. She is also the founder of Zano Activewear and her On-The-Go bag is featured in the Spiritú Spring Box.
THE SPIRITU 4
I NEVER LEAVE THE HOUSE WITHOUT MY:
I MOST OVERUSE THE WORD OR PHRASE:
THE PERSON I MOST ADMIRE IS:
My mother, Gloria Campuzano.
HEAD, HEART, STOMACH, & FEET
I CAN'T STOP THINKING ABOUT:
FAVORITE CHILDHOOD SNACK:
I'D WALK 5000 MILES TO GET TO:
What inspired you to create ZANO?
As an actress and influencer in Los Angeles, my job consists of working from home or on a set. My most common #OOTD's are in athleisure wear, always on the go and always comfortable in tight/ loose fitting clothes. Besides acting and being my own boss, I always dreamed of having a clothing line or something of that nature that represented me and my image.
That's where ZANO ACTIVE came along, I wanted something I enjoyed shopping for and something that represented me as Ashley Campuzano. I chose to start an athleisure line because it represented me in my daily lifestyle, I also wanted my line to be affordable for my followers and friends who basically lived in cute athleisure wear like myself.
As an actress and an entrepreneur, what advice would you give young women who dream of creating their own brand and/or business?
My advice to young women who dream of creating their own brand/ business would be to DO IT! Set your heart, mind to it and work hard to achieve every goal you set for yourself. As the ZANO phrase goes "THINK IT, WANT IT, GET IT", also believe in yourself and keep going.
Who are two women who inspire you to be the best version of yourself?
My Mother and my Grandmother
What is the best part and also the most challenging about launching your own brand?
The best part about launching your own brand is the process of building it. I think its the best part because you get make all the choices within the brand and make it your own. But then again it has it's challenges with many bumps on the road and learning experiences. Starting ZANO was so new to me and a completely different world of business than what I was used to.I would say a very difficult thing I came across and that I'd like to share was deciding on the style and name of the business. That was so hard for me, it even pushed back the launch because I couldn't narrow down to one meaningful name. Until one day I just woke up and said to myself that I wanted my brand to represent me and boom ZANO came along.


ZANO comes from the last four letters of my last name (Campuzano), which I am so happy I picked because now I feel like it has a personal touch to my business.


What keeps you inspired?
I'm such a creative that creativity keeps me inspired!
The Zano Activewear On-The-Go Bag is currently featured in the Spiritú Spring Box along with a special one-time discount for the entire Zano Activewear line, only for Spiritú members. To learn more
CLICK HERE
!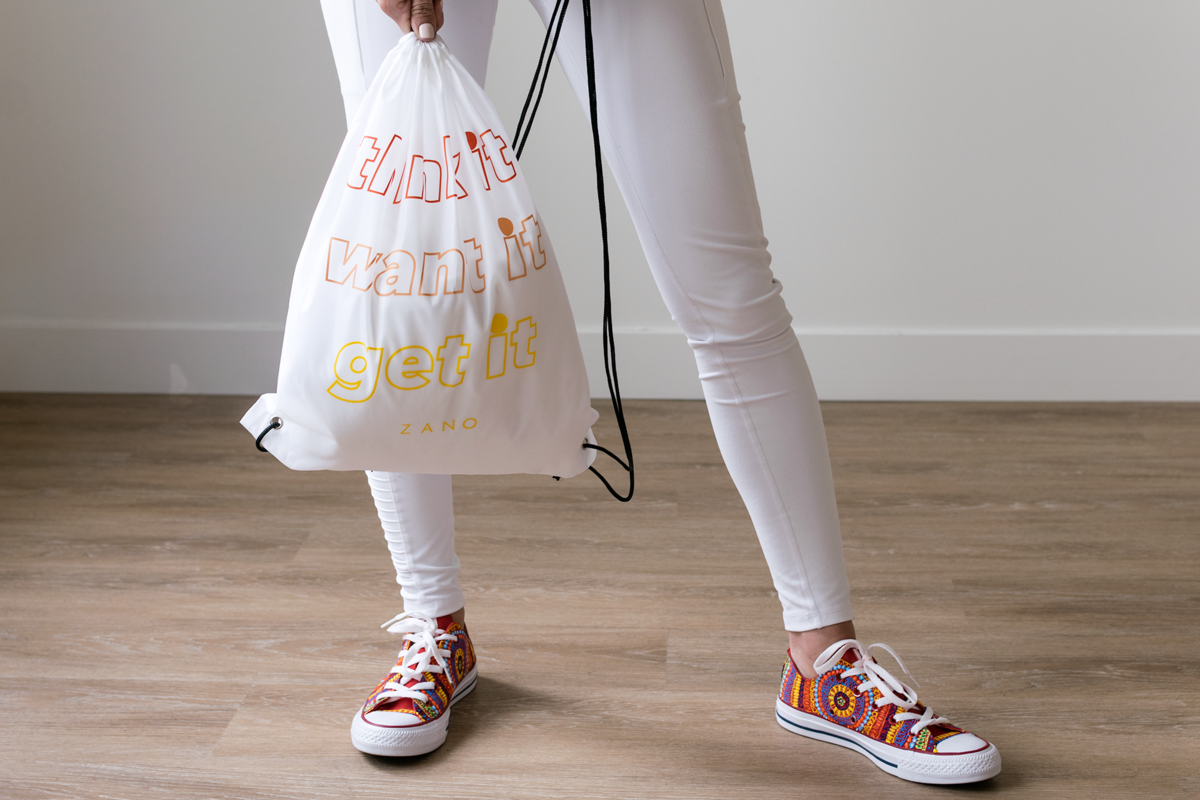 Share This Story