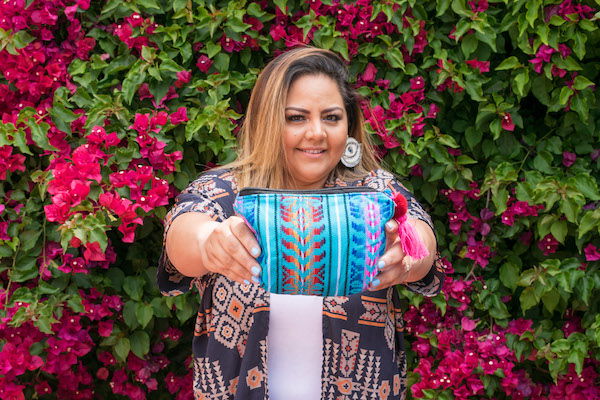 Viry Odriozola is an artist and maker whose main purpose is to bring Mexican culture, crafts, and authentic creations to life through her brand, Malinalli Art You Can Wear. Viry's handmade artisanal bags, sourced from artisans in Chiapas, Mexico, are featured in the
Spiritú Summer 2019 Box
as well as our online
Shop
.
ART IS MY PASSION
How has your passion for art changed you?
Art has changed my world around me. I'm at the point where I think about designing something specifically for a person when I see her. People now ask me, "what do you think will look good on me?" I love that people trust me with those types of questions because I really love what I do. I think everybody has an artist inside of her. Art can change so many things in small ways.


What is the best way to stay creative?
For me the best way to stay creative is to take a walk through the fashion district and see the stores, colors, and fabrics. From there, my imagination starts to fly and I can start being creative.
SPIRITÚ SUMMER BOX COLLABORATION
The Spiritú Summer Box features your Malinalli Art you Can Wear handmade artisanal bags. The bags are gorgeous, colorful pieces that are perfect for packing your makeup and beauty essentials for summer travels or just to carry for a pop of color in your purse! Each box comes with one of the many beautiful designs.

How did you come up with the design of these bags?
When I thought about the colors for the bags, the first thing that came to mind was the fabric called "rebozo" in Mexico. It comes in so amazing colors and the texture is great. Then, we added a few pompoms as the final touch to make the bag even more colorful and fun!
What was the best part of curating and creating these products for our Summer Box?
The best part of this experience was working with a group of beautiful women from San Cristobal de las Casas, Chiapas. When I talked to my friend Karina Ruiz, who is the owner of a sewing workshop there, they were all so happy and blessed to be a part of this project. Through this collaboration with Spiritú, we were able to support the artisans and their work for over a month.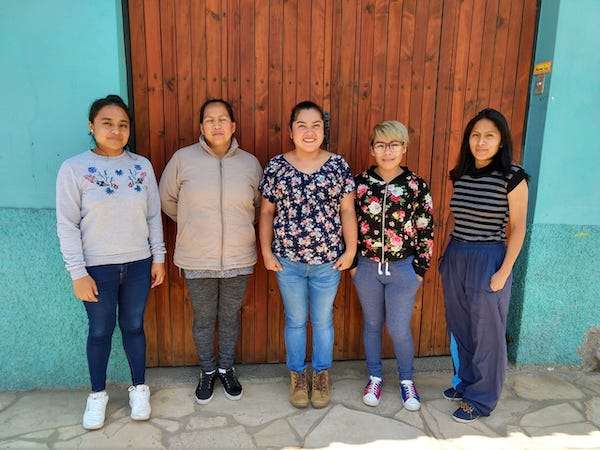 Artisans in Chiapas, Mexico.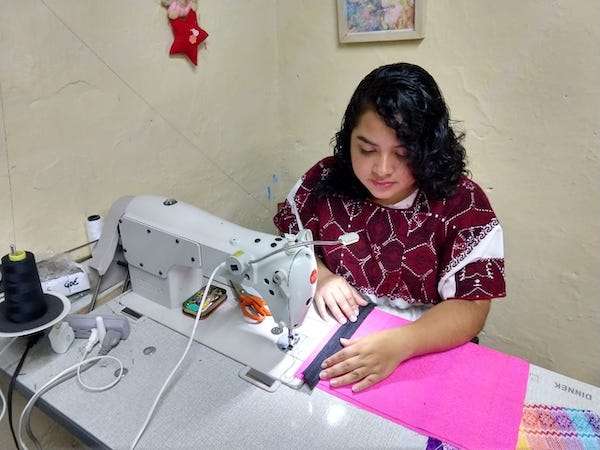 One of the amazing artisans hand making the bags.
THE SPIRITU 4
I NEVER LEAVE MY HOUSE WITHOUT MY:
I MOST OVERUSE THE WORD OR PHRASE:
THE PERSON I MOST ADMIRE IS:
HEAD, HEART, STOMACH, & FEET
CAN'T STOP THINKING ABOUT:
Where this passion will take me
First heels, then I'll change into flats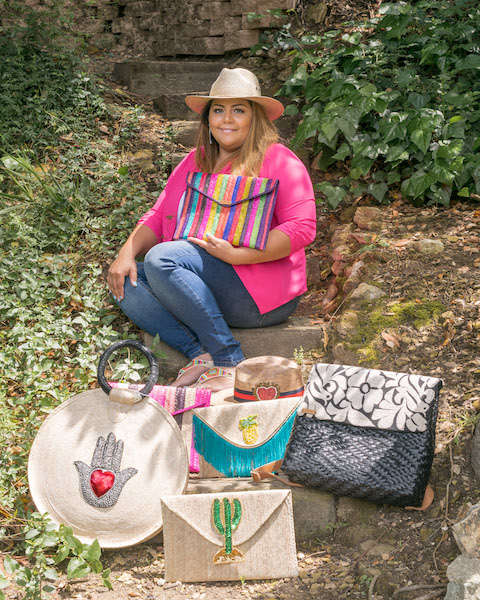 Share This Story