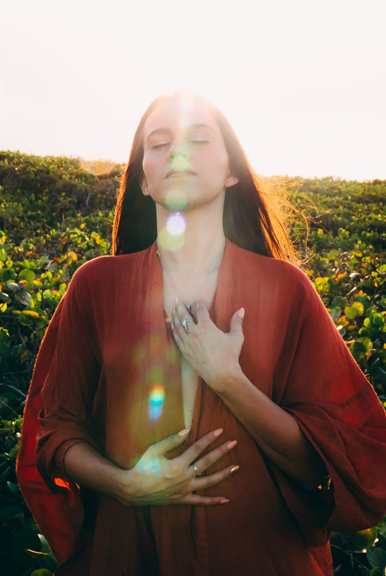 Christine Gutierrez, LMHC, is a leading Latina psychotherapist with a Masters in Human Behavior and Development focusing on prevention and community from City College of New York. Additionally, she is an advice columnist, speaker, author, poet, and founder of
christineg.tv,
an online hub that features psychologically-savvy and soulful advice, articles, videos, private consultations, workshops, retreats (both live & virtual), radio appearances, and television projects.
THE SPIRITU 4
I NEVER LEAVE THE HOUSE WITHOUT MY:
Connection to my spirit. I need to plug in spiritually before I leave the house for the day.
I MOST OVERUSE THE WORD OR PHRASE:
"Dalé," which means "let's do it" or "let's get it" or "let's go" in Spanish. It's Puerto Rican slang.
THE PERSON I MOST ADMIRE IS:
Myself. I spent a lot of my life not admiring myself, so my greatest accomplishment is admiring me, myself, and I. I admire the determination of my spirit to rise time and time again, and all of my ancestors that have worked hard for me to be able to do this work.
Fierce, loving, loyal, passionate, kind, motivated, giving, limitless.
HEAD, HEART, STOMACH, & FEET
MY FAVORITE AFFIRMATION IS:
I am loved. I am worthy. I am diosa.
Spicy AND sweet -
I like it all ;)
I'D WALK 5,000 MILES TO GET TO:
How has overcoming your own challenges helped shape your journey to today?

I went through abuse and I replicated that pattern - because trauma often does that to our nervous systems - and in doing that, I created a destructive toxic life. Through many falls I constantly kept facing the fact that I wanted more. I didn't give up. I got support and I changed one step at a time. I now am a woman free of toxicity, not perfect, but always moving in the direction of soul and of progress. I learned to love my self and choose health, which is a gift of a lifetime.
Through your journey you created an amazing group called the Diosa Tribe. Tell us more about that!

Diosa is the Spanish word for goddess. It is a woman connected to her inner divinity and her soul.
My journey was one of a lot of darkness and chaos and in alchemizing that pain to purpose I sought sisterhood - sisterhood became my soul medicine. It allowed me to know I wasn't alone to be loved until I could love myself. When women gather we heal- and I wanted to create a diverse space of multicultural women to do the same and I got a download from spirit to create it. So, I listened and the Diosa Tribe community was born.
What advice do you have for women reading this?

Be true to thy soul and let your soul lead the way. Choose from your soul. If you have disconnected, seek to connect to your soul. I am here for you as well if you need guidance. I have spent my life doing this for myself and now thousands of women; and I will continue because what I know to be true is that a woman who is connected to her soul is a woman who heals herself and the planet.
Ending on a lighter note, what is something surprising about you?

I love to rap! Haha. In my next life, I am so coming back as a rapper. My favorite rap artists are Mobb Deep and I love to dance to Reggaeton - loving Bad Bunny right now.
Everyone is welcome to join Christine's free Facebook group at
https://www.facebook.com/groups/freediosatribe/
. You can find more information about her monthly membership, which is a more intimate way to connect with live monthly group coaching by visiting
www.diosatribe.com
. It is a sisterhood of like hearted women who gather to heal to rise and to lead.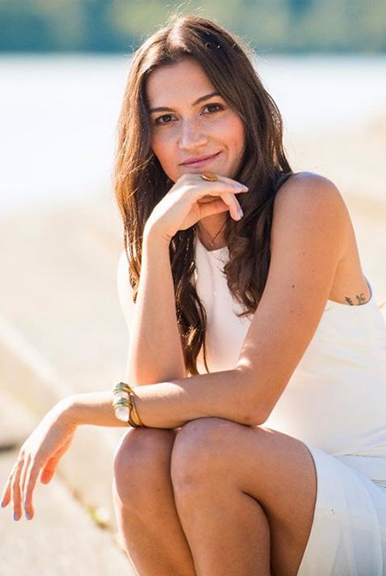 Share This Story