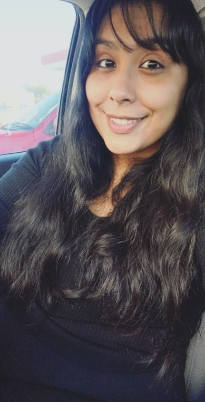 In Her Own Words
My name is Yalitza Martinez and I am a 24-year-old Mexican American from Houston, TX. I am a firm believer of the power of education. Education opens a plethora of different doors and brings opportunities to try new things.

I am a first-generation college grad who attended The University of Texas at Austin because I wanted to make a difference in my community. That is why I decided to be a bilingual teacher – I wanted to come back home to show the future generation that being bilingual is awesome and each of their own stories has a great value for our community. I graduated with a Bachelor of Science for Bilingual Education K-6th. I take pride of my culture and being from a border town in Tamaulipas. I take pride in my boots, my norteña accent, and the language that represents my family. I want my 1st grade students to take pride in their culture too.
What's the best part about being in the Spiritú community?
The best part about being in the Spiritu community is the opportunity to know about Latina-based businesses. I love being part of a community that support females and empowers their skills.

Who are 3 women who inspire you?
My sister, Ivy Martinez, my best friend since kindergarten, Evelyn Cervantes, and Frida Khalo.

What are you looking to manifest this 2020?
In 2020 I want to manifest my ideas into actions. I want to explore new sectors in society and expand my knowledge about different topics.
THE SPIRITU 4
I NEVER LEAVE MY HOUSE WITHOUT MY:
I MOST OVERUSE THE WORD OR PHRASE:
THE PERSON I MOST ADMIRE IS:
My abuela Trine because she always fights for what is right and was a nurse in Mexico. Although she is already retired, she still helps her community by taking care of the sick.
HEAD, HEART, STOMACH, & FEET
MY FAVORITE AFFIRMATION IS:
Food, Juan Gabriel's music, and books
Cowboy boots! But I do love chunky heels.


Share This Story