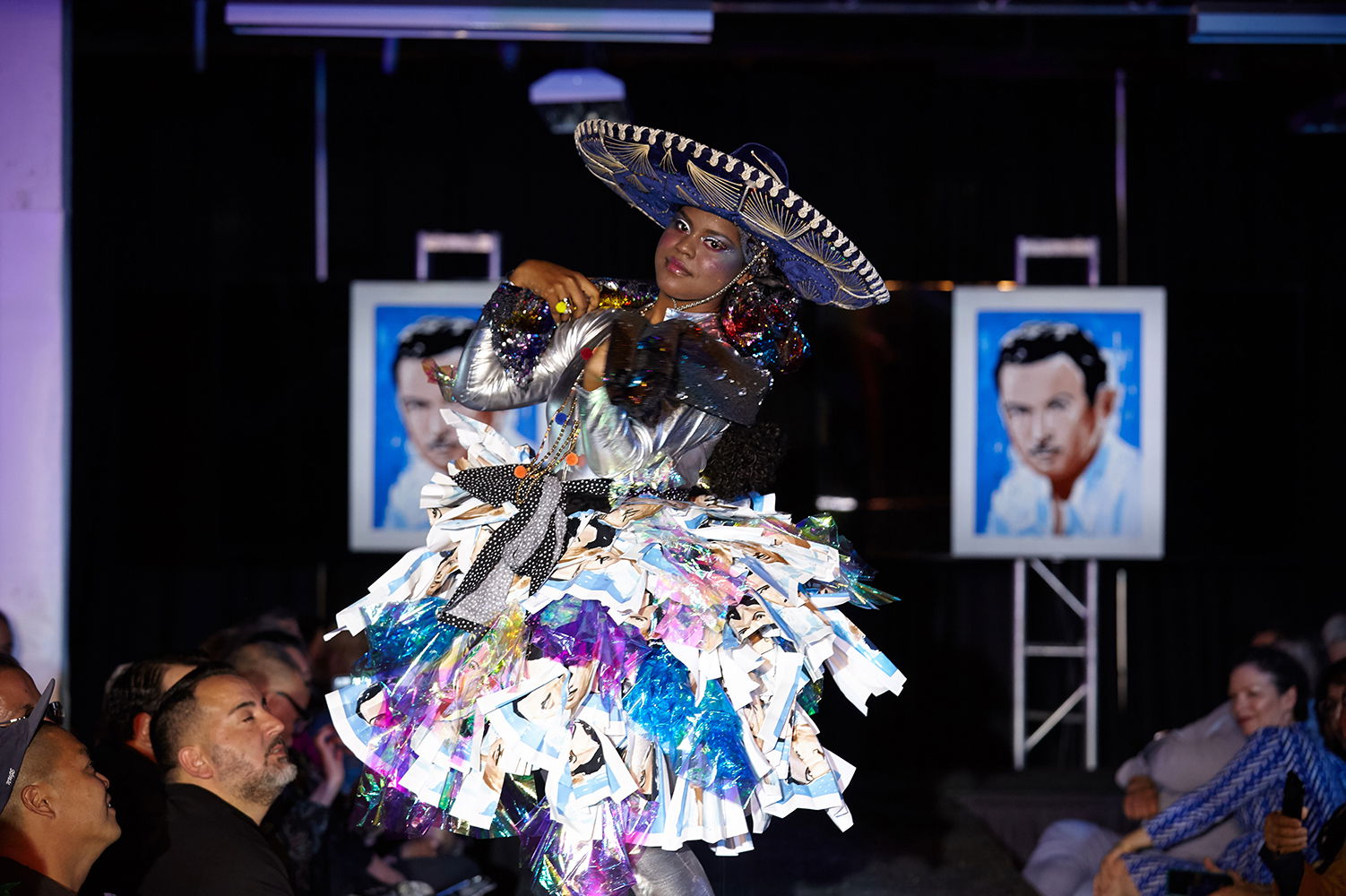 Art by Carolyn Castaño. Photo by Pablo Aguilar.
Founded in 1973 in the heart of East Los Angeles, Self Help Graphics & Art (SHG) is dedicated to the production, interpretation and distribution of prints and other art media by Chicana/o and Latinx artists. Their multi-disciplinary, inter-generational programs promote artistic excellence and empower the community by providing access to space, tools, training and capital.


We sat down with Executive Director Betty Avila and Development Associate Stephanie Mercado to learn more about SHG's history, programs, and recent Paper Fashion Gala & Runway Show.


How did SHG start?
SHG emerged from the inspiration and energies of a group of artists and printmakers working from an East Los Angeles garage. Originally known as Art, Inc, printmakers Sister Karen Boccalero, Carlos Bueno, Antonio Ibáñez, Frank Hernández, and others held their first exhibition at the El Mercado shopping center in 1971. Soon after, they relocated to Boyle Heights with a gift from the Order of the Sisters of St. Francis and in 1973 Self Help Graphics & Art was incorporated as a nonprofit. During the 1980s, SHG earned its reputation as a locus for the emerging Chicana/o and Latinx artists and cultural movements.
How do artists find SHG?
Many of the artists that SHG has worked with are local and are introduced to us through our youth education programs. They also find us by word of mouth or by recommendation from other artists in our network.


Tell us more about the artist workshops that SHG run!
Our acclaimed Professional Printmaking Program is the foundation of the organization. The program has produced over 1,000 editions of silkscreen prints by a growing number of local and visiting artists. The program offers artists of various ages and experiences the opportunity to create limited edition prints in an environment that nurtures and supports artists' creativity and careers.


Each year, SHG conducts one to two atelier projects. Each workshop invites 10 artists to create new work in SHG's nationally recognized printmaking studio. An artist or curator is selected for each atelier and projects range in theme and focus. The artist or curator selects artists and presents the project's concept to SHG's Director of Programs and Printers, then it's presented to participating artists. The project's method of peer-to-peer learning through the role of the artist/curator continues the tradition of SHG's artist-led mission.


What is the Paper Fashion Gala and Runway Show?
This year, as we thought of ways to celebrate our 46th year and the monumental achievement of purchasing our property, we wanted to bring people into to our center. Apart from celebrating honorees and artists who are a critical part of our history and future, we wanted to showcase the work of a new generation of artists through an old tradition, a Paper Fashion Show.


The first Paper Fashion Show was created in 1982 by SHG's original avant-garde performance art group, ASCO. This year we wanted to bring that tradition to our gala because Paper Fashion, as a form of expression informed only by the physical limitations of paper, is where artists, performers and models shine.
Spiritú is proud to highlight Self Help Graphics and all that they do to support the Chicana/o and Latinx art community! SHG was instrumental in connecting us to our Spring Box artist, Sonia Romero.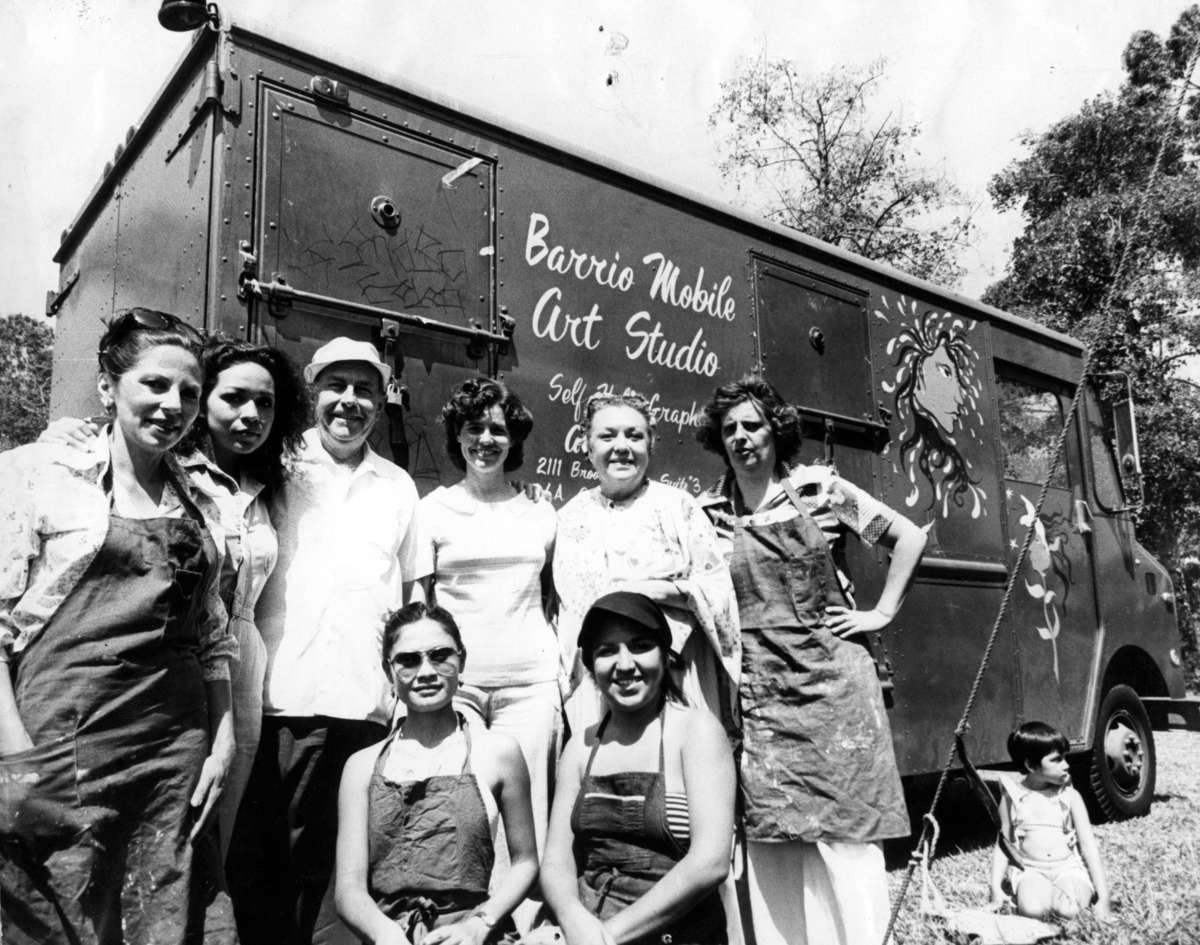 Sister Karen in the 1970s with SHG's Barrio Mobile Art Studio.
Share This Story