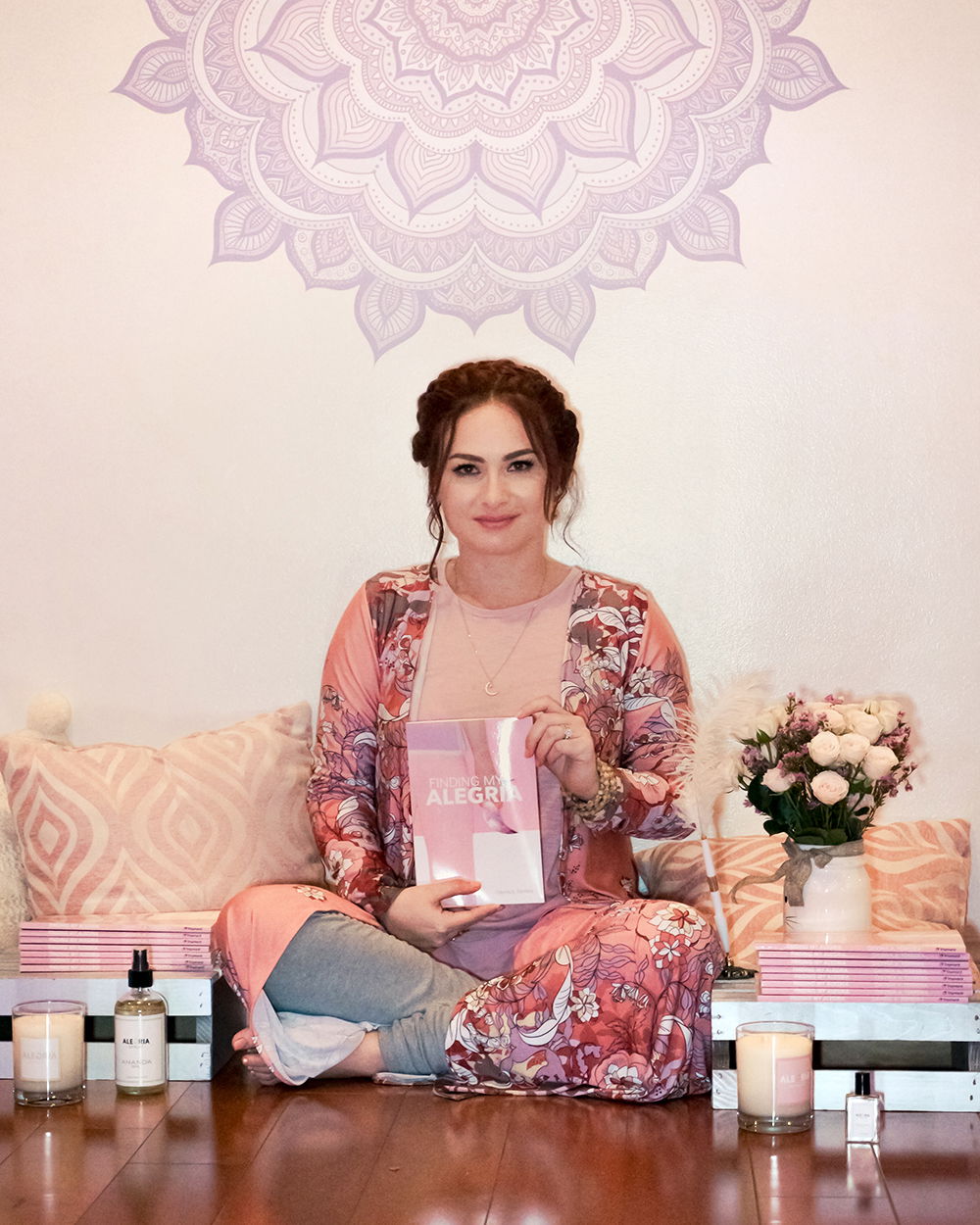 Our Head of Content and Latin American Partnerships, Davina Ferreira, was born in Miami, Florida but grew up in Medellin, Colombia. She attended UC Irvine where she received her B.A. in Fine Arts, Drama. After graduating, Ferreira worked in Los Angeles as a theatre actor with the Bilingual Foundation of the Arts. After writing her own play, Illyria, she began to write her first book, Take Me With You/Llévame Contigo, a bilingual compilation of short stories and poems of love. Her second book, Finding My ALEGRIA is an inspirational memoir, which she hopes will motivate young entrepreneurs around the world to pursue their dreams regardless of their circumstances. In 2012 she launched her luxury bilingual magazine, ALEGRIA.
THE SPIRITU 4
I NEVER LEAVE THE HOUSE WITHOUT MY:
A yummy jacket or sweater
I MOST OVERUSE THE WORD OR PHRASE:
THE PERSON I MOST ADMIRE IS:
HEAD, HEART, STOMACH, & FEET
CAN'T STOP THINKING ABOUT:
My new ALEGRIA mobile bookstore
Mango with salt and lemon
Flats and heels nearby :)
What inspired you to write?
Since I was a teenager, writing has become medicine for my soul. It was my way of dealing with everything going on around me. It has become a sacred gift ever since.

Your first book, Take Me With You is about love in all its different facets, can you tell us about your inspiration for this book?
Take Me With You was a very special book to me. It is a fictional book, where I use the language of magical realism. It reflects a lot of my own take on different kinds of love, not only romantic, but ideological. It speaks about the love one feels for one's home or country, family and life in all its forms. It really shows an idealistic, romantic part of me.

Then, came a more personal memoir book, Finding My ALEGRIA, why did you decide to share your personal story?
Yes, Finding My ALEGRIA is a very vulnerable non-fiction book, where I share my experience growing up as a young woman in the US and overcoming all sorts of challenges.

It took me a while to be courageous enough to share this story, but I knew it could serve other young people in their own lives and hopefully inspire them to pursue their own dreams and find their joy/ALEGRIA along the way.

What's next?
I just launched our first ALEGRIA Mobile Bookstore. This is very special for me because it allows me to share my love for literature with children and young people and expose them to writers of color and classics of our Latin American Literature.

It will also create a new platform for LatinX authors, thinkers and poets to express themselves.

As for my upcoming writing projects, I have a few books in my mind at the moment, but I think my next one will be a poetry book. Poetry was my first love and it is calling my soul.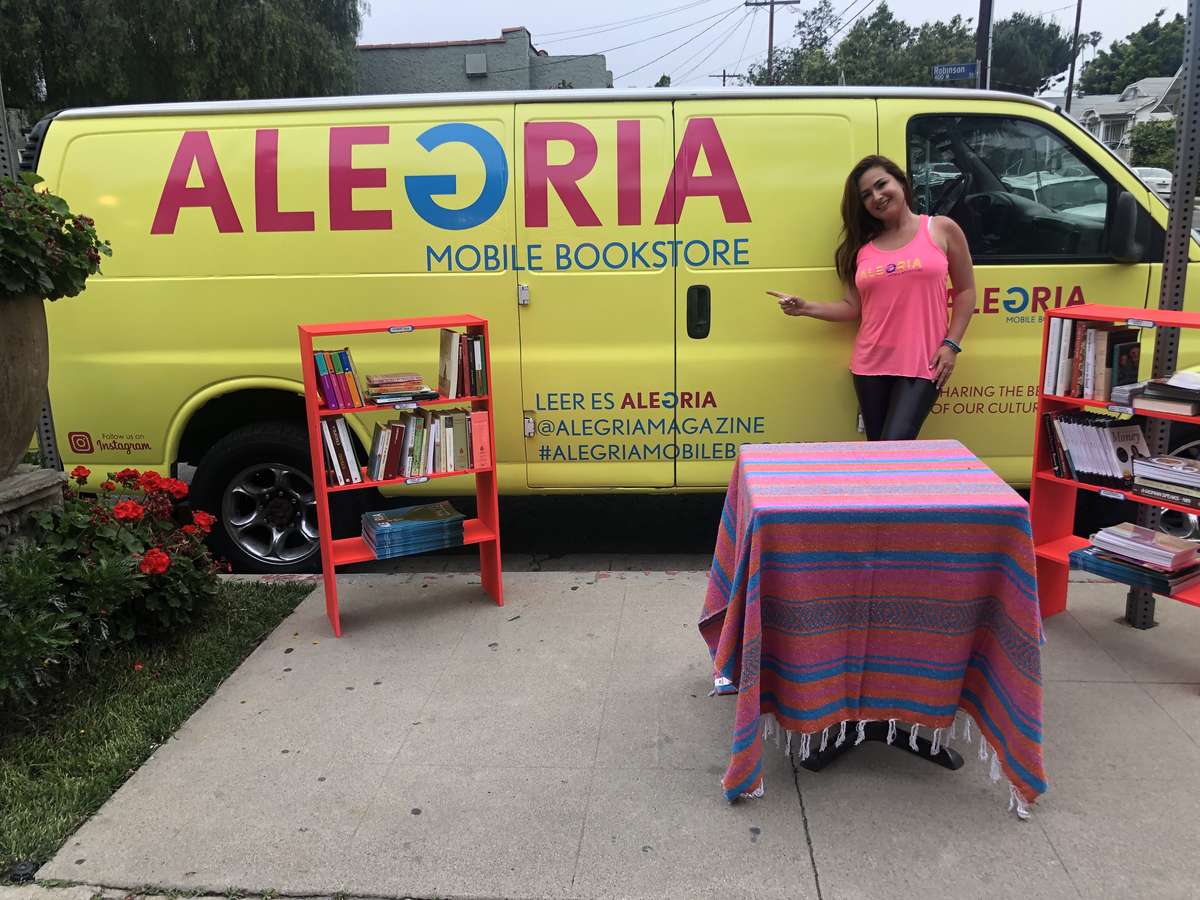 Share This Story