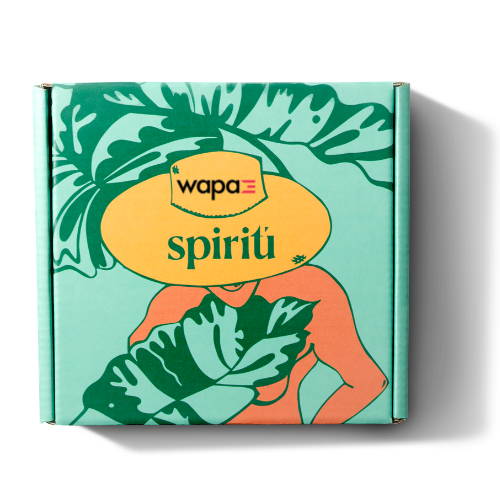 LIMITED-EDITION GIFT BOX
ONLY $29.99 VALUED AT OVER $100
Get ready for a little Puerto Rican sabor delivered right to your front door!
*2.99 shipping to Continental US and $7.95 shipping to Alaska, Hawaii, and Puerto Rico.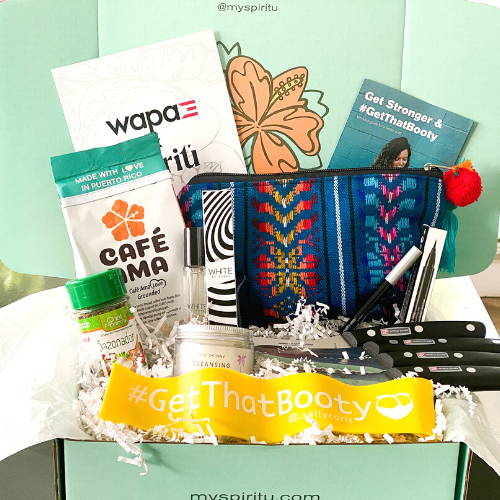 WAPA Television, the leading broadcast network in Puerto Rico, along with its U.S. cable network arm WAPA America has officially partnered with Spiritú to launch this limited-edition gift box!

Filled with beauty, lifestyle, and artisanal products and valued at over $100, the unique gift box is designed by Puerto Rican artist Barbie Brignoni and features an authentic and culturally relevant combination of products created and inspired by Puerto Rican influencers, Latina entrepreneurs, as well as major brands like Clinique.
Proceeds from each sale will benefit Friends of Puerto Rico, an organization focused on growing and investing in its new generation of leaders and entrepreneurs.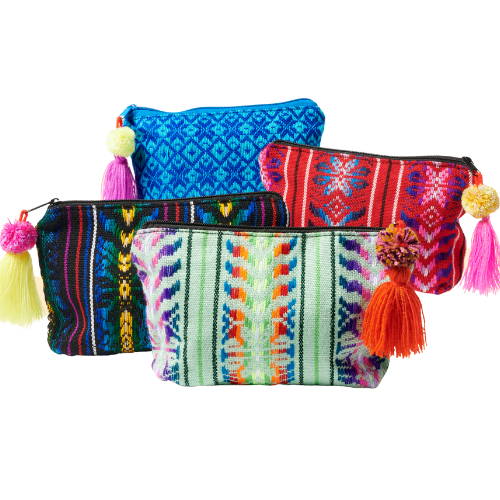 Malinalli Art You Can Wear
Artisanal Bag - $20 (1 color)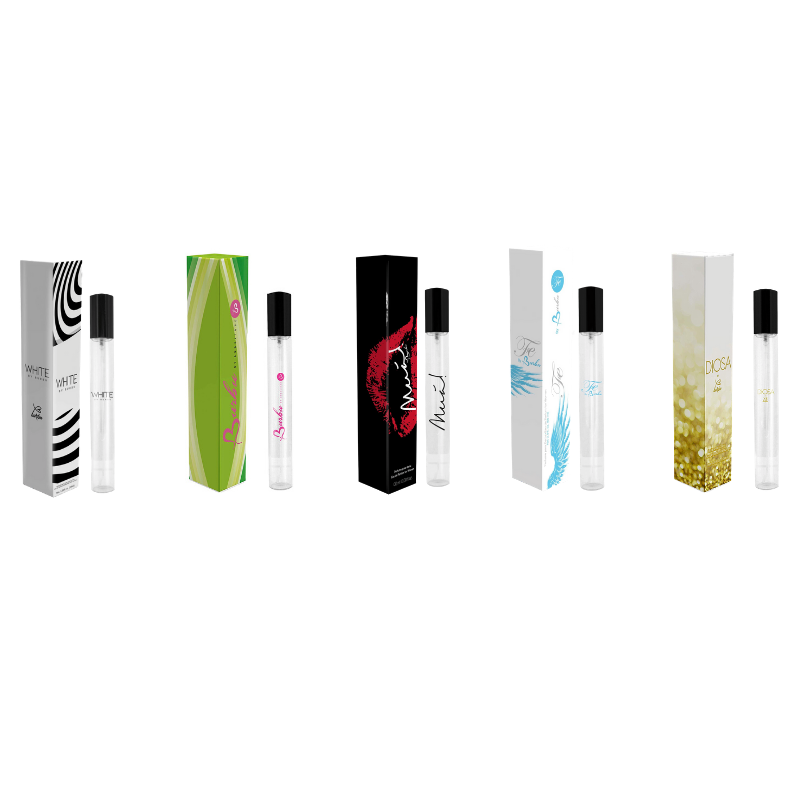 Burbu
Travel Size Perfume - $15 (1 scent)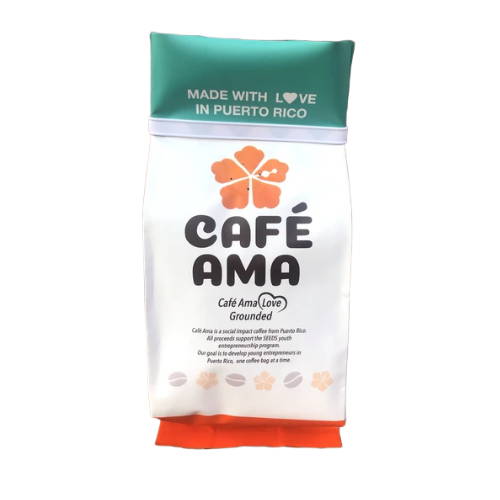 Cafe Ama
8oz Coffee - $15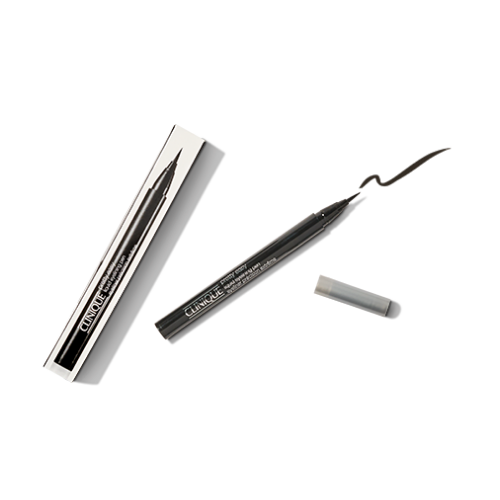 Clinique
Pretty Easy™ Liquid Eyelining Pen - $11
Miracle Blade®
4-Piece Stake Knife Set - $14.99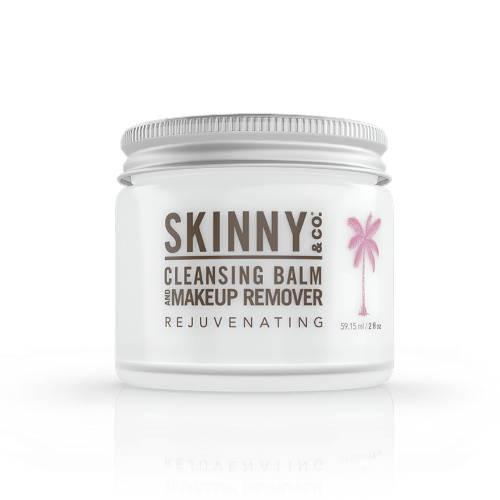 Skinny & Co.
Cleansing Balm Makeup Remover - $25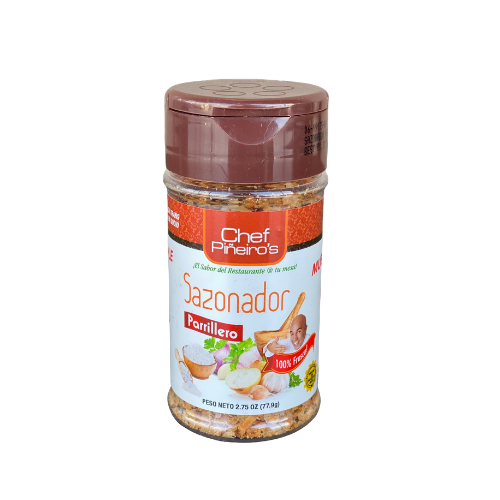 Chef Piñeiro
Seasoning - $1.49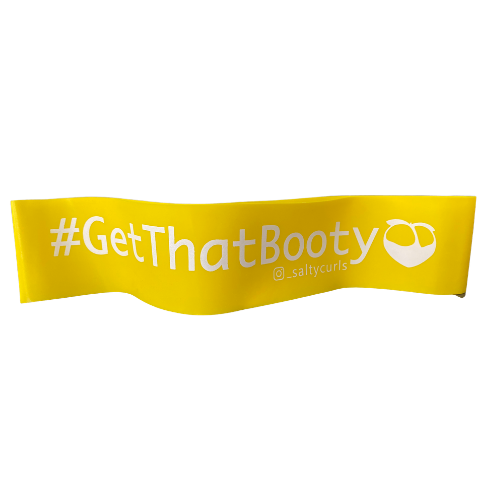 Influencer Gabriela Short
Exercise Resistance Band + Workout - $5
---
Spiritú is an empowering community that showcases, shares, and supports projects and stories of the heart and soul from all over the world. The brand inspires its members with great benefits, access to exclusive experiences and unique products, and artisanal goods that showcase the work of Latinx entrepreneurs and creators. One of its notable curations is its seasonal 'treat yourself' box subscription filled with beauty, lifestyle, and artisanal essentials handmade con amor - valued at over $100 for only $39.99 each season. And, Spiritú Stories highlight inspiring voices across diverse communities.
Join the movement - Be Heard, Be Seen, Be You. #IAmSpiritu
---
WAPA-TV is the leading broadcast television network in Puerto Rico, producing more than 70 weekly hours of original news and entertainment programming, all of which can be seen in the U.S. on its sister cable network WAPA América. With the largest news team and most advanced news technology on the Island, WAPA's award-winning crew has been at the forefront of all critical events affecting the Island, delivering around-the-clock reporting to Puerto Ricans when they need it most and providing a direct, vital link to and from the mainland. Among its most popular programs is Pégate al Mediodía, featuring host, model, entrepreneur and actress Angelique Burgos Vidal ("La Burbu") and ¡Viva la tarde!, featuring a culinary segment with renowned celebrity chef, host, author and entrepreneur Enrique Piñeiro Figueroa, better known as "Chef Piñeiro."

WAPA-TV remains committed to the Puerto Rican community: to fostering essential connections, to understanding and catering to their culturally unique content and entertainment interests and needs and to delivering the best in news and entertainment to its communities on and off the island.

Visit www.wapa.tv and call your local cable or satellite provider to inquire about how to access the channel.
ABOUT FRIENDS OF PUERTO RICO
---
Friends of Puerto Rico is a non-partisan, non-profit social impact organization based in Washington, DC with the mission of mobilizing a network of partners to create an economic and innovation hub in Puerto Rico by investing in the next generation of leaders and entrepreneurs. For each box sold, Spiritú will donate to the organization.
GET THE WAPA x SPIRITÚ LIMITED EDITION GIFT BOX NOW