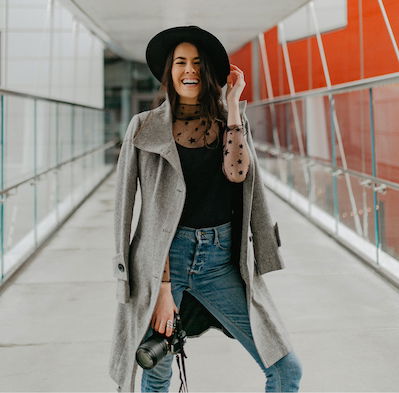 Karla Melgarejo is a published fashion photographer, marketing strategist, and advocate for Latina makers and entrepreneurs across the U.S. Born and raised in La Paz, Bolivia, Karla currently lives in Seattle, where she helps women from all over the world scale their businesses through intentional imagery and purposeful marketing strategies. She founded 3 different companies before turning 30 and launched the first digital magazine in Bolivia back in 2013. Karla deeply believes in the power of community and the importance of diversity and representation within her community.
1. What was your inspiration to create Latina Makers Club?
When I moved to the US 5 years ago the first thing I searched for was a community where I felt not only represented but that I felt like I belonged. As an immigrant things are tough, and starting a business from 0, trying to make it in a country, which immediately sets you with labels and defines you as a minority doesn't help the process be any easier. I could never find this community I was looking for, and because I always had this sense of feeling like an outsider I never thought I could build that table for us.

When my daughter was born in 2017, life changed for me. She was born at a time where women are finally taking that major step into being recognized, where diversity is no longer overlooked, but it's now something we are embracing and celebrating; that for me was so empowering. My little girl is growing and was born when we are making history, so with that I asked myself this year, "what could I do for her generation?" Probably the best answer is: something I never had!

Latina Makers Club was the answer; I built the table no one built for us.

2. What change do you hope to create through Latina Makers Club?
Our mission is to be able to create a community that feels like home, that you're represented and that it also provides you with the right tools and guidance to grow your business, we want to see you become a leader within your industry. We're working towards creating more leadership roles within the Hispanic community and we're sure that Latina Makers Club will hopefully become this link between you and ultimate success and a strong caring community!

3. We align in our beliefs that women supporting and empowering each other is so important. Who are 5 women in Seattle who have supported you and are advocating for other women?
Lorena Soriano: Proud to say she's a Latina entrepreneur, co-Founder and founder of Isoline Consulting, an agency dedicated to science and technology businesses. She's also an advocate for women, founded and Co-CEO of Global Girls Give, a movement facilitating connections for women worldwide through mentorship programs. We both know what it's like to as Latinas to get our voice out there, but at the same time we both know that nothing will change if we don't hustle. We're living up to our ancestors but someday future generations will look back at us, we just want to create something that matters, this girl is doing it!
Alisha Kumar: Alisha is CEO and Founder of The Social Project a Digital Marketing Agency and also Chapter Leader for Seattle Business Babes. She's created a solid community of female business owners, creating incredible networking experiences, but also building solid resources through her workshops and events. Every person needs a friend like Alisha, she'll literally drop anything that's on her agenda to be there for you, she will always find ways to help you succeed and will be your number 1 cheerleader as your business thrives.
Sage Ke'alohilani Quiamno: Sage is already making history! She's Co-founder of Future For Us an organization to empower and support women of color. She's built a table for all of us, from different backgrounds and communities to come together and own our space, for that I'm forever grateful, we need more movements like this where we are given that space and voice!
Sydney Mintle: Sydney is owner of her own PR firm Gossip & Glamour, she's one of the leaders in the fashion industry here in Seattle. She's been helping thousands of local business owners thrive and grow through her business and one of the things that really stands out is how humble she is about everything she does and her incredible journey. I don't think she realizes the impact she's making in so many people's lives and business journeys. She's literally the best example of a friend who will always be there for you no matter what.
Polly Cocilobo: This Argentinian queen is my sister! She's a fashion stylist and empowers Latina mujeres to own their space in the fashion industry. She's my biggest supporter even when I don't believe in myself, she pushes me to be better, she's the friend you want to have and call sister because she'll love you like family!
4. What's your recipe for a great friendship?
1 cup of loyalty
1 cup of acceptance
1 cup of selflessness
2 cups of support
1 tablespoon of honesty
1 cup of fun
½ spoon of spice
THE SPIRITU 4
I NEVER LEAVE MY HOUSE WITHOUT MY:
I MOST OVERUSE THE WORD OR PHRASE:
THE PERSON I MOST ADMIRE IS:
HEAD, HEART, STOMACH, & FEET
CAN'T STOP THINKING ABOUT:
My daughter and the things she will accomplish


Salteñas (Bolivian empanadas)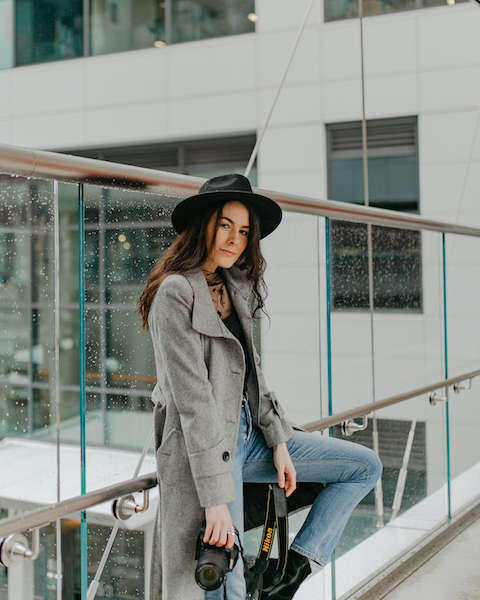 Share This Story