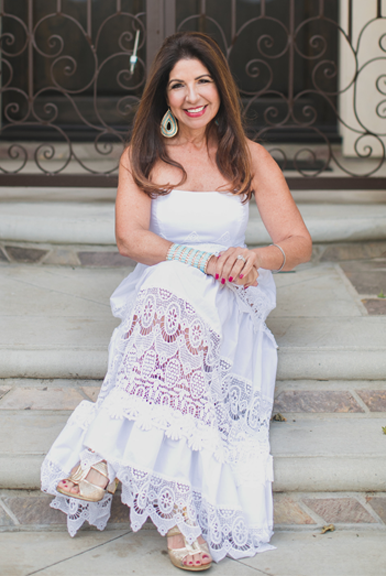 Maritere is an award-winning book author, bilingual and bicultural parenting expert, influencer, features writer, and speaker with a master's degree in communications. She became the voice of Latino parents over twenty years ago with her weekly parenting column published for twelve years by La Opinión newspaper in Los Angeles. Her books, Raising Bilingual Children and Arroz con Pollo and Apple Pie: Raising Bicultural Children are published in English and in Spanish and have received an international book award. Mari's next project is a series of bilingual children's book. Her first bilingual children's book, Luisito's Island/La Isla de Luisito, was released last September.
THE SPIRITU 4
I NEVER LEAVE THE HOUSE WITHOUT MY:
I MOST OVERUSE THE WORD OR PHRASE:
THE PERSON I MOST ADMIRE IS:
My dad - he came from humble beginnings and became a respected surgeon and doctor that lived his whole life helping others that didn't have the means to have health care.
My loyalty, determination, inclusiveness, empathy, compassion, and care for others, just like my dad taught me.
HEAD, HEART, STOMACH, & FEET
CAN'T STOP THINKING ABOUT:
Giving parents tools to be better parents.
Spending time with my young adult children!
FAVORITE CHILDHOOD SNACK:
Bocadillo de jamón y queso (ham and cheese sandwich)
When did your passion for sharing your wisdom about raising bilingual and bicultural children ignite?
I was born and raised in Puerto Rico. On my island, it is not uncommon that people speak Spanish and English. I went to a school where both languages were spoken and classes were taught in English. I was fluent in both languages by the time I graduated from high school. Then I went to Europe and all the kids around me communicated in several languages. It was then that I realized the true value of communicating in more than one language. I also learned about different cultures - my life became enriched by all the people I met. We all learned to appreciate and value each other, and felt so lucky to have had that experience. I decided that I wanted my children to have the same experiences. I wanted that for all children!

What are 5 important tips that every parent raising bilingual children should know?
Make a family plan and include everyone in your child's life: grandparents, neighbors, immediate family, friends, teachers. It does take a village to raise bilingual children!
Be consistent.
Be patient and make it fun!
Start as early as possible.
Read in the desired language at least 3-4 times a week.
Expose children to activities that promote language and culture.
When did you decide to share your knowledge via your books?
Over twenty years ago, when my children were little, I didn't have the resources that parents have today. So, I reached out to La Opinión, the largest Spanish language newspaper in the country at the time. That led to my column, which was directed at parents raising bilingual and bicultural children, being published every week for 12 years!

In 2013, I was asked by Simon and Schuster to write my first book, Raising Bilingual Children, in English and in Spanish. It was published in 2014. Two years later, my book Arroz con Pollo and Apple Pie: Raising Bicultural Children was published in both languages. Last year, my first bilingual children's book Luisito's Island/La Isla de Luisito was released. It's been an amazing experience.

What are your goals for 2019?
Continue my quest to reach out to parents raising children with two or more languages and two or more cultures. Find a publisher that believes in my quest and wants to publish my series of three bilingual children's books.
Stay up to date with Maritere and all of her projects by visiting
www.maritererodriguezbellas.com
.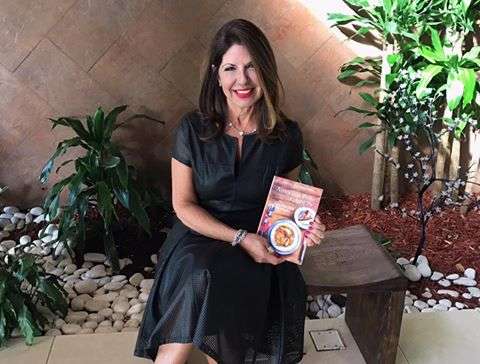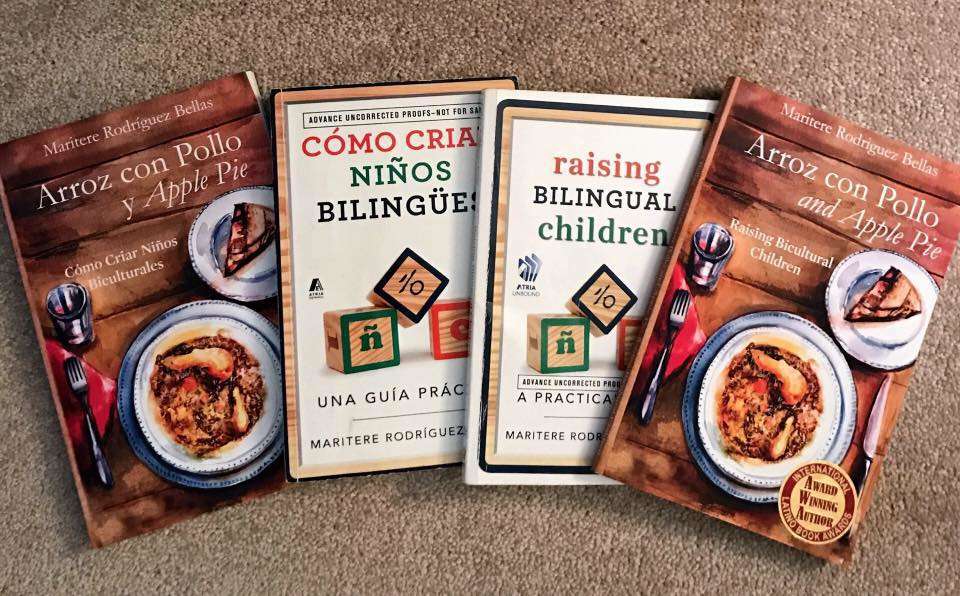 Share This Story