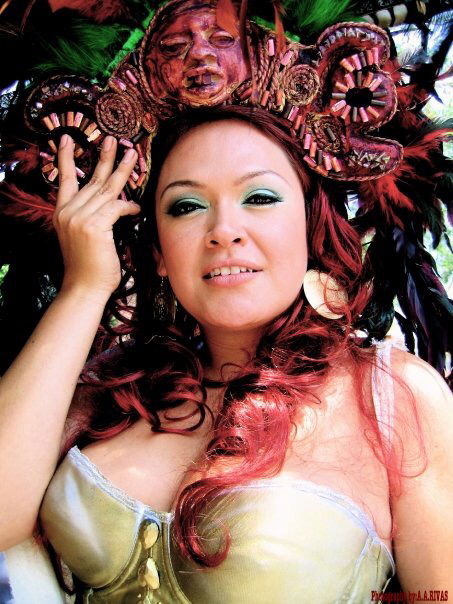 Mariana Marroquin is a Guatemalan immigrant, Transgender woman, actress, comedian, leader, and advocate for the LGBTQ+ community. Mariana has worked tirelessly to help not only LGBTQ+, but also youth, homeless, women at risk, HIV positive, and injected drug users re-entering the general population. She is currently filming Season 3 of "Undocumented Tales" and writing and producing "Conversation With Silvia," a celebration of Silvia Rivera's legacy.
You began as a volunteer helping the LGBTQ community years ago and then became highly involved advocating for their rights. What has your journey been and what was the pivotal point that made you take this massive action to create change?

My work began with finding the power in myself to serve others, while still healing and fighting for my own rights. I started volunteering at Bienestar Human Services and 3 months later I was hired as a Health Educator - conducting outreach and facilitating groups under their Transgeneros Unidas Program. I've worked with the Los Angeles LGBT Center since 2011 - first as a Client Advocate for the Transgender Economic Empowerment Project and The Anti-Violence Project. Through those roles, I provided a wide range of resources such as employment, immigration services, and support for victims of domestic violence and hate crimes. In 2015 I became the Anti-Violence Program Manager, and was one of the few Trans women in the nation leading an entire anti-violence program. The same year I was nominated to be part of the Governance Committee of the National Coalition of Anti-Violence Programs. In 2016, I was appointed by US Senator Kamala D. Harris to the Advisory Board for The Racial and Identity Profiling Act. In April 2018, I went back to the HIV field as Program Manager of the Trans Wellness Center, which is funded by the Department of Health, Division of HIV and STD Programs.

What would you like for our readers to learn about the LGBTQ community and their needs, how we can all contribute to create a more equal and compassionate world?
We all come from different places and have a story to tell, a purpose. If we start listening to each other we will be able to see beyond sexual orientation and gender identity. We should celebrate and learn from human kind every day.

What was the hardest part for you as you have navigated your own journey towards living your truest identity?
Thinking that I was my creator's mistake, that I was not worth it. I tried for many years to blend in and that was impossible because, as my mother always said, I was special. Now I know that there is a community and I have a message to share to those who are willing to be inclusive. Being Trans is just a part of who I am. I am a survivor who has the chance to turn pain into action, challenges into life experiences, and sad faces into smiles that I keep sharing with humor.
Mariana's Summertime Lists!
5 places to go this summer in Los Angeles:
Walking on Hollywood Boulevard never gets old for me! I am a working actress who had the opportunity to leave that dream
Venice Beach
Hollywood Forever Cemetery for movie nights under the stars
Runyon Canyon
Malibu
What's on your current Summer playlist?
What are you reading this summer?
"The Book of Joe: The Life, Wit and Wisdom of Joe Biden" by Jeff Wilser
THE SPIRITU 4
I NEVER LEAVE MY HOUSE WITHOUT MY:
I MOST OVERUSE THE WORD OR PHRASE:
THE PERSON I MOST ADMIRE IS:
HEAD, HEART, STOMACH, & FEET
MY FAVORITE AFFIRMATION IS:
Everyone has the power to do good things for others
After my transition, I regret nothing
FAVORITE CHILDHOOD SNACK: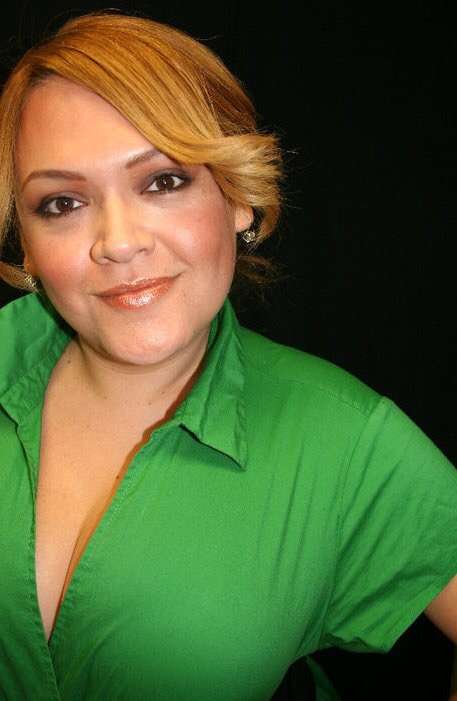 Share This Story