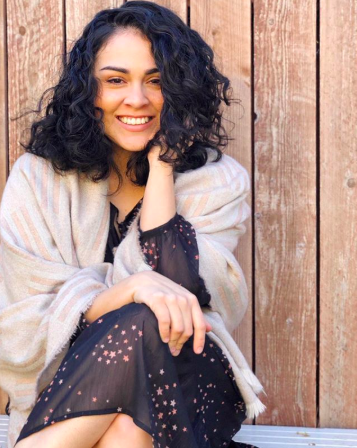 Janet is a blogger and fashion merchandiser in Los Angeles, CA. She is also the co-founder of an events and influencer community,
L.A Mamacitas
. Her community is based on empowering and supporting other women with the ultimate mission to make connections for future collaborations. She has been featured on PopSugar and has partnered with Target.
THE SPIRITU 4
I NEVER LEAVE THE HOUSE WITHOUT MY:
I MOST OVERUSE THE WORD OR PHRASE:
"I have so much on my mind"… not my proudest phrase at the moment haha
THE PERSON I MOST ADMIRE IS:
There is not one specific person I admire, but I admire all of the women I have come across on this journey
HEAD, HEART, STOMACH, & FEET
MY FAVORITE AFFIRMATION IS:
What is meant for me won't pass by me.
Tacos! It will always be tacos! haha
Why did you decide to create L.A. Mamacitas and why?
I had just given birth to my daughter and I was in such a low place in my life. I launched my blog and wanted to meet other like-minded people like myself. I met Ruby at one of my daughter's playdates and instantly had a connection. We later hosted a brunch and we both knew we would work together perfectly. We love meeting other women, we love supporting them, and we love connecting people. It was the universe's perfect timing to bring us together.

What is one of the most memorable events you have created to date?
For me, it is definitely last year's Mamacitas & Mimosas. I cried. I couldn't believe we had put together such a beautiful experience for 150 women. People don't see the behind the scenes. A lot of hard work, a lot of rejections, and a lot of tears that go into an event. To see it come to life and be successful…. it's an indescribable feeling.

Why is it important for you to create a space for women to thrive and share their experiences?
In today's times, we women have such an amazing opportunity to grow ourselves, something a lot of us felt we couldn't do years ago. For that same reason, we all need to feel support and get inspiration from other women. This is not a time to be jealous of each other, this is when we hold each other up.

What makes L.A. Mamacitas so unique?
One of our favorite sayings that we use often is "You CAN sit with us." We take pride in women feeling so welcomed when they come to our events. Going to networking events can so feel intimating that many people don't even attend at all. We want people to know that every type of women is welcome at our events.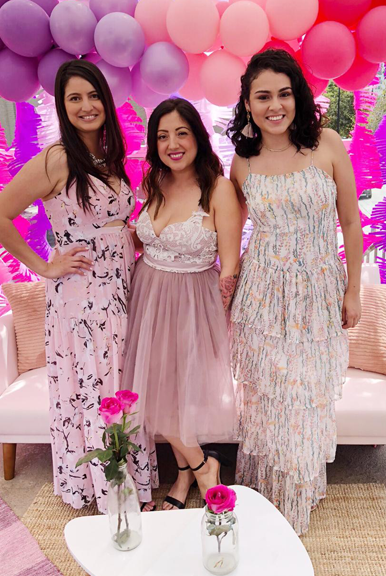 Share This Story