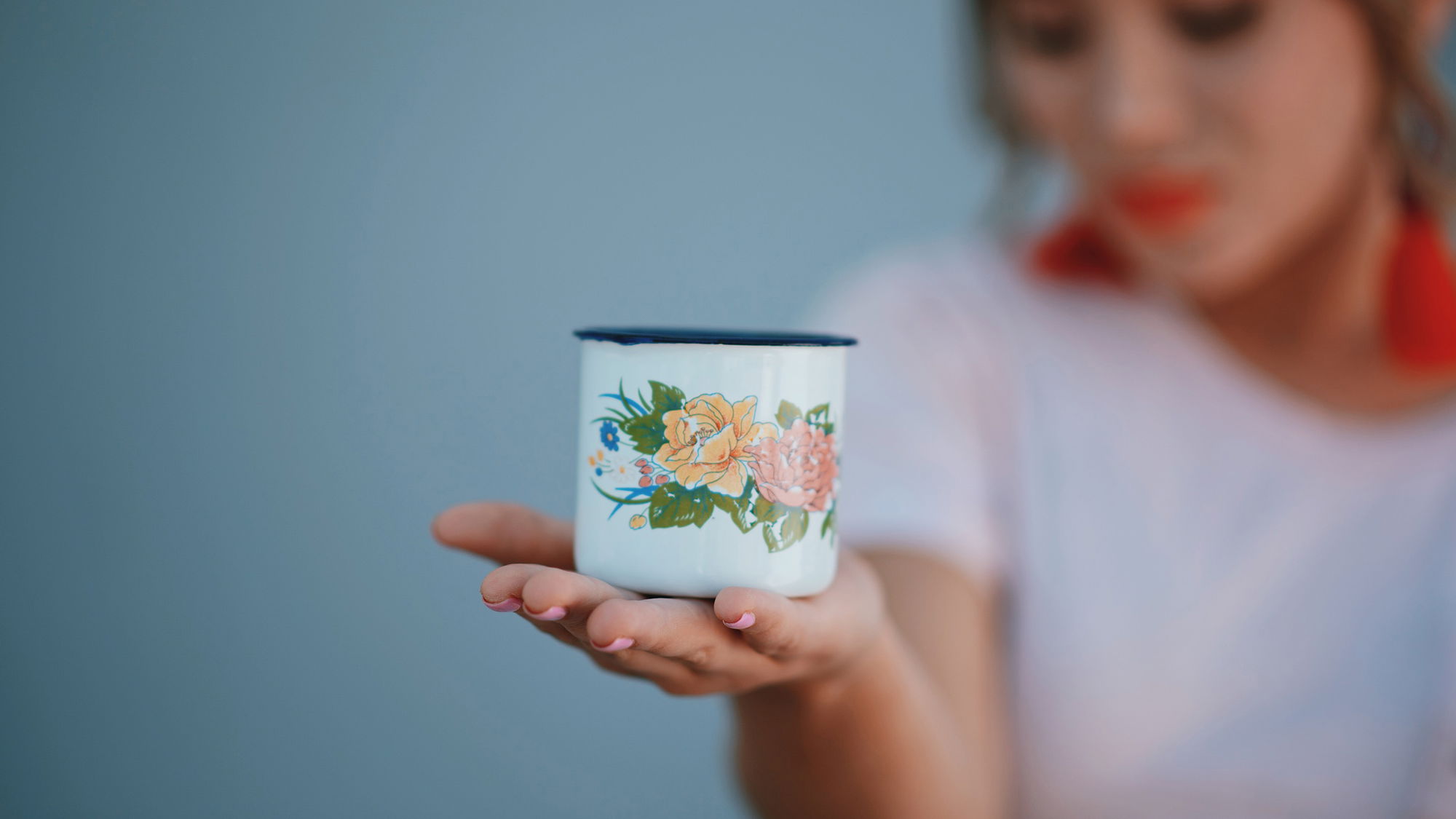 Tania Peregrino grew up in Chihuahua, Mexico and moved to El Paso, TX with her family as a teenager. Tania is the Co-Founder of Don Carbon and Yo Soy Empresaria, the creative director for a variety of brands, including ALEGRIA Magazine, a blogger, a social media influencer, and an artist.
THE SPIRITU 4
I NEVER LEAVE THE HOUSE WITHOUT MY:
I MOST OVERUSE THE WORD OR PHRASE:
THE PERSON I ADMIRE MOST IS:
All the spiritual activists
HEAD, HEART, STOMACH, & FEET
THE SONG STUCK IN MY HEAD IS:
MY FAVORITE CHILDHOOD SNACK:
Chips with limón and Valentina
You grew up for most of your life in Mexico. Did you bring anything with you when you moved to Texas that you feel keeps you connected to your past?
2 coffee mugs from my great grandmother, Enriqueta.

How do those mugs give you inspiration?
They remind me of my childhood when I visited my grandma's house. My grandma was always sitting in an old wooden chair next to the wood stove, where she always kept hot water, chicken soup, and tortillas. She was always drinking her coffee in cute peltre mugs. I didn't notice then since I was very young, but my family says she always added a bit of tequila to her coffee, which is very cute and funny to me now.
How does thinking about the mugs and the heritage that your grandma passed on to you impact your life?
I have this image of her in my mind because she was always so peaceful and calm, her windows open so she could listen to the birds outside, the cars passing, her parrot eating. Her voice was always so soft and serene. These memories remind me that the simplest things are the ones that bring us the most joy. I relate to her because I love my moments alone drinking my coffee or my tea in the mornings, being in silence and enjoying every sip. I also have a love for coffee mugs and launched my line this year.
Share This Story