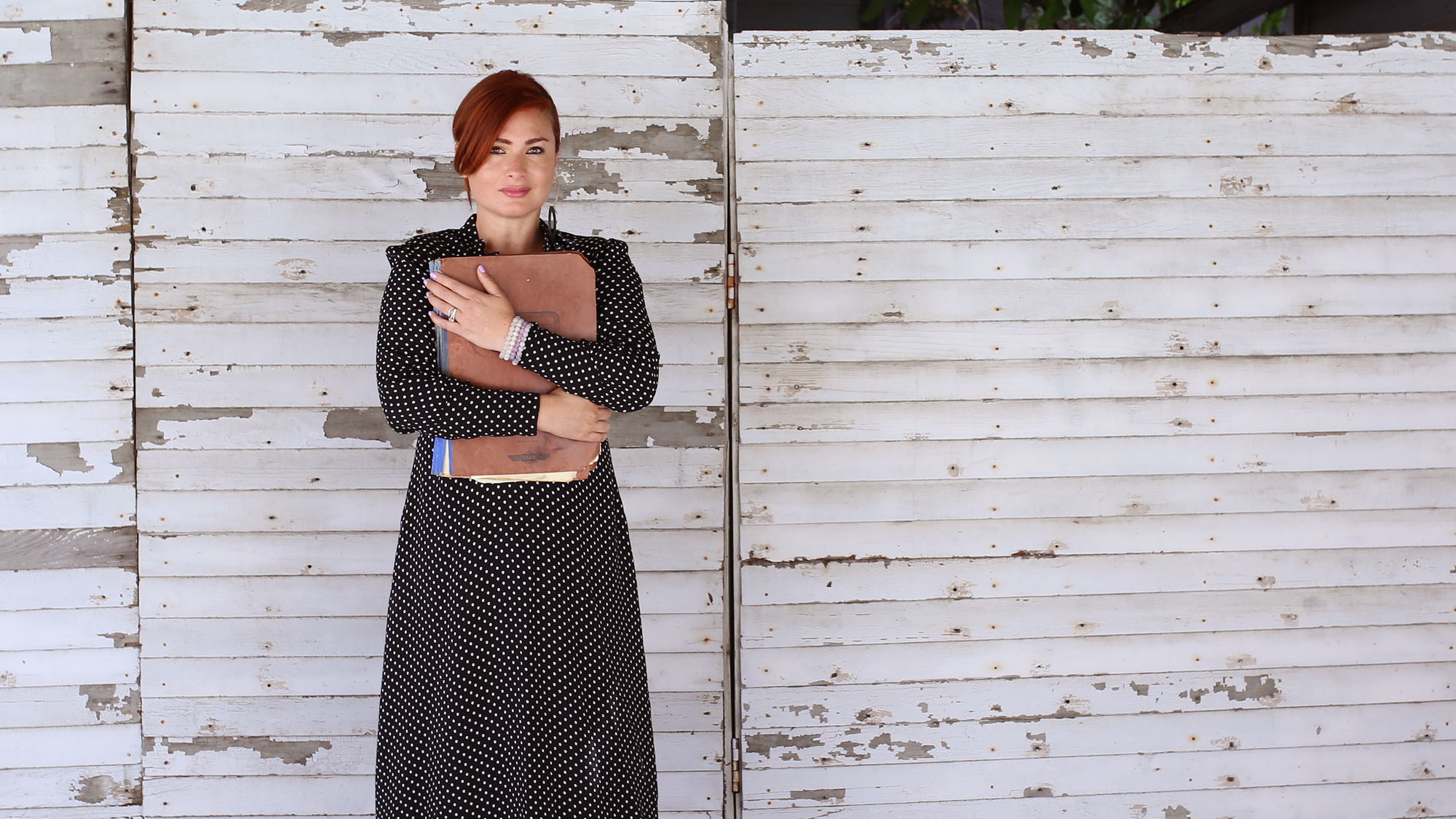 Davina Ferreira is Head of Content and Latin American Partnerships at Spiritú. She was born in Miami to Colombian parents and grew up in Medellin, Colombia from the age of 3 to 17. In 2012, Davina founded ALEGRIA Magazine, a luxury bilingual Latin arts and lifestyle magazine based in the United States. She is also the author of two books, Take Me with You/ Llévame Contigo and Finding My Alegria.
THE SPIRITU 4
I NEVER LEAVE THE HOUSE WITHOUT:
I MOST OVERUSE THE WORD OR PHRASE:
THE PERSON I MOST ADMIRE IS:
My grandmother. Pure love & fortaleza together
HEAD, HEART, STOMACH, & FEET
THE SONG STUCK IN MY HEAD IS:
"Siento que la vida esta hecha de momentos y vale la pena vivir"
A Colombian homemade lunch (soup, rice, plantains, salad, & a natural juice)
As a previous "heels for every occasion type of girl," I am loving flats at the moment!
You have written a lot about your Colombian upbringing and how it shaped the woman you are today. Do you have an object that you brought with you when you left Colombia at 17 that connects you to your past and your heritage?
A 1942 original typewritten manuscript by my grandfather titled "Gitano del Aire" (Gypsy of the Wind) given to me by my grandmother. It is a beautiful account of his boarding school years in Zipaquirá, Colombia where, along Gabriel García Márquez, he lived some of the best years of his life. I never met my grandfather as he passed away when my mother was little, so this is how I got to know the man and the poet.

This manuscript is one of my treasures, especially because it allows me to live and relive incredible stories about my grandfather with Gabo, our Colombian Nobel Prize of Literature, who has inspired millions of us through his magical realism. They both belonged to a Literary group called: Piedra y Cielo (Stone & Heaven) during those early years. As a writer, this manuscript connects me my ancestral roots and also to my Colombian Heritage.

That's incredibly special. How has that object given you inspiration along your own journey as a writer and a poet?
It inspires me to document my life as much as possible, even the most trivial acts in our daily life possess an incredible poetic weight that as an artist, we can very well transform into a transcendent work of art.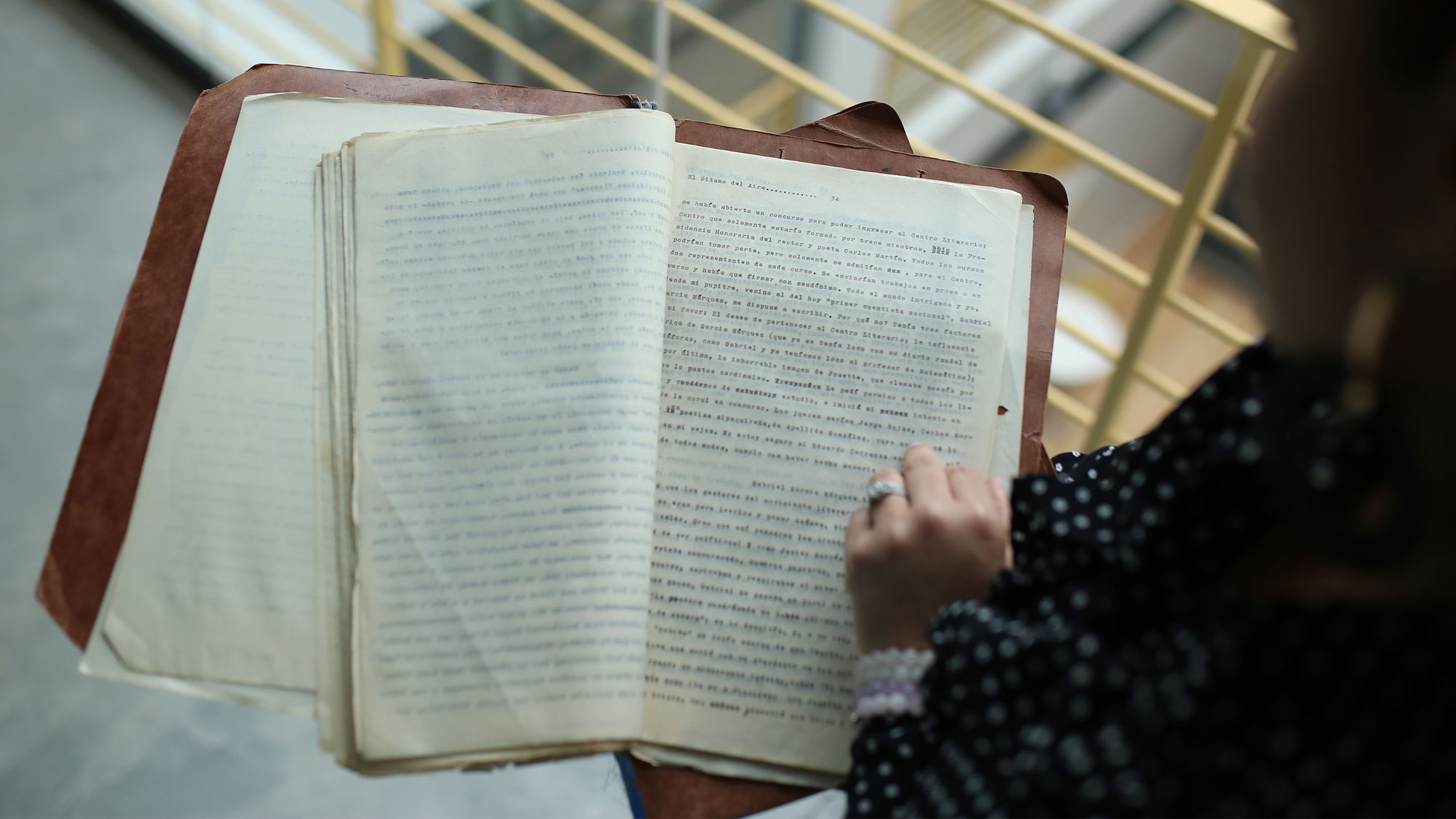 How does thinking about this manuscript from the past impact your life today?
As a writer and a creator, I am highly sensitive to the value of this manuscript. It is for work like this one, that I am madly in love with books that I can feel, smell and touch. They transport me. They are magic! This manuscript is a reminder to stay on my path and that writing is a divine inheritance... I was given.

How does where you come from impact where you're going?
Whew! My Colombian roots run deep! Let's begin by saying that everyday -when I speak English with my heavy Colombian accent- yes, that now famous dialect by many popular series, I am reminded where I come from and it brings me so much joy. My Colombian roots never let me down, no matter how tough life gets, we are innately filled with humor and laughter. My roots impact my work every day. I feel a profound calling to share the beauty of our culture with the whole world and that means, not only Colombia, but our Latino Spiritú filled with joy.
Share This Story