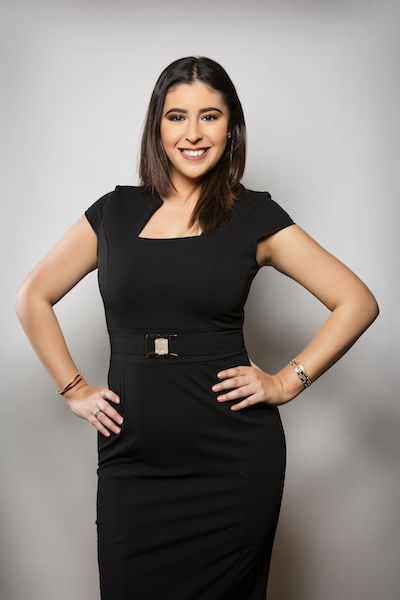 Carolina is a San Diego-based entrepreneur and CEO. She holds a bachelor's degree in Business Administration & Finance and has built an extensive career in the industry. This has been her foundation in her professional career and the steppingstone that has helped her achieve where she is today. Carolina quickly realized that there was a huge need to educate and empower her community through financial and business workshops after her many years of experience in the industry.


She now dedicates herself to building and empowering entrepreneurs and business owners to grow their dreams through her company, Planning With A Purpose. While she continues building her vision, she is focused on sharing her knowledge and experiences to help others reach their true potential in their personal lives and in business.
How did your passion for helping entrepreneurs become more efficient through your company, Planning with A Purpose?
I have always had a passion for helping others, ever since I can remember. But the passion and love for helping other entrepreneurs and business owners through my business didn't occur until I found myself; until I understood what my own identity, passion and purpose was. It was then that everything became simple and clear within my vision. I was put on this earth to help others become who they were destined to be and ultimately live a life with purpose in every area of their lives. Planning With A Purpose is a platform that helps me achieve that.
Your new coffee venture, Origen Trading Co, is officially in January of 2020. It sounds amazing! Tell us more about that.
My newest project is importing 100% Organic Coffee from Chiapas, Mexico and also distributing it to Northern Mexico. We are currently working with one particular brand, but the idea is to diversify the coffee from various regions of Mexico including Veracruz, Oaxaca, Guerrero and of course Chiapas.

What else is next for your company in 2020?
Planning With A Purpose has many exciting projects this upcoming year. We are projecting a tremendous expansion within the PWAP brand. Some of these projects include launching an online course, bringing more education workshops in both English and Spanish, launching a jewelry brand and online store, and also creating an educational Bi-National Conference for entrepreneurs and business owners from Mexico and the US.

Now, let's talk holidays! What are your favorite places to visit in San Diego during the holiday season?
My yearly tradition during the holidays is definitely going ice skating. I love to go and enjoy time with my loved ones at Liberty Station and the Coronado Hotel's Ice Rinks and then walk around and enjoy some coffee or hot chocolate. I also love to walk around December Nights at Balboa Park. It is a weekend event that takes place during the first weekend of December where there is food, music, lights, holiday special museum exhibits and so much more. The holiday season is also a great time to go watch a play or a ballet performance.
THE SPIRITU 4
I NEVER LEAVE MY HOUSE WITHOUT MY:
My notebook. It is my absolute must in case I get creative, need to note take, have to do some business planning or I just simply I have a creativity flow and have the need to start writing & creating what I love.
I MOST OVERUSE THE WORD OR PHRASE:
Hola Bonita! I use it to say hello to my female friends all the time. I find it funny/amazing that people who are close to me know me by that phrase.
THE PERSON I MOST ADMIRE IS:
My mom. She is the strongest person I know who has taught me to work hard, chase my dreams, and to love unconditionally.
My soul and the love that I have for those around me. My Spiritú is being true to myself. To my dreams, my vision & my future. That is what makes me feel happy and fulfilled.
HEAD, HEART, STOMACH, & FEET
THE SONG STUCK IN MY HEAD:
Amor Complete by Mon Laferte. This song describes the love I have for my loved ones, especially our little one, my nephew Aiden. He has brought so much joy to our family and I love singing this song to him.
Books, flowers, coffee, food, love & affection.
MY FAVORITE CHILDHOOD SNACK:
Chocolate milk (Cal-C-Tose, Mexican chocolate milk mixture/powder that my grandfather would give us). This brings back so many memories!
Heels for sure! I feel they are part of my personality and make me feel empowered.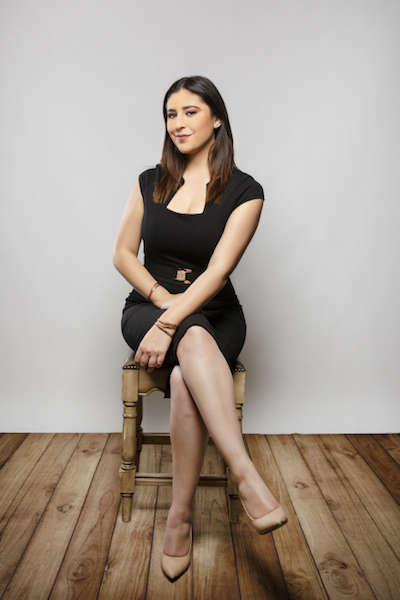 Share This Story