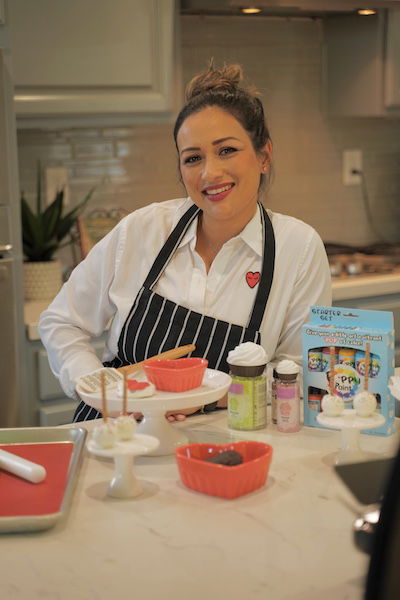 Maria Teresa Gomez is a full-time career woman by day and a baker by night. She has 22 years of experience in the shipyard industry in the accounting department for a small family owned business. Thanks to the support of her husband, children, family, friends, bosses, and customers, she has the opportunity to also work as her own boss with MKR Creations and do what she loves. MKR Creations is her re-fuel and balance. She enjoys having time for herself, doing the things that help her fill-up her cup of self-care. As chaotic as times may be, she has learned to balance her full time job by day, MKR Creations by night, and being a loving and effective working mother and wife to her boys. Balance is definitely the key.
Tell us how MKR creations was born!
My passion for baking all started creating gourmet treats for my son's birthday parties. My sons are now ages 15 & 18 years old and I still love to create gourmet treats more than ever. With 12 years' experience creating gourmet chocolate pastries, I'm continuously learning new techniques. Meeting new people and collaborating with other women means the world to me; being supportive and having support is very important as well.

How did you discover your passion for chocolate?
I discovered my passion for chocolate when I created my son's 3rd birthday party dessert table for the first time back in 2007. The feedback I received from family and friends was what encouraged me to continue learning new techniques to work with chocolate. Let me tell you, chocolate is very sensitive, delicate, and stubborn to work with at times, LOL! You have to be patient when working with it.

What are your most coveted chocolates during winter time?
During winter time my most coveted chocolate creations would be cake pops and gourmet chocolate caramel apples. I usually create special gift sets for the holidays - Thanksgiving and Christmas - to gift to loved one. They're the perfect gifts to show appreciation to your co-workers, customers, children's teachers or friends.

What would be your advice to any woman looking to start her own business at home?
Now, more than ever, I feel that we as women are no longer the minorities. We can do anything we want as long as we empower each other and support one another. We need to lift each other up! My advice to women who would like to start their own business at home is to go for it and DO IT! Surround yourself with other women who have the same passion as you, who will encourage you to pursue your dreams and give you a little push when you need it. Attend events, take classes, and meet new people. You will be surprised as to how many women you will connect with. Never stop learning. Do not be afraid to fail. Do not be afraid to succeed and shine. Always believe in yourself!
THE SPIRITU 4
I NEVER LEAVE MY HOUSE WITHOUT MY:
Sweater. Ever since I was a little girl, it's a habit! LOL!
I MOST OVERUSE THE WORD OR PHRASE:
THE PERSON I MOST ADMIRE IS:
HEAD, HEART, STOMACH, & FEET
THE SONG STUCK IN MY HEAD IS:
Si Una Vez, Frankie J & Becky G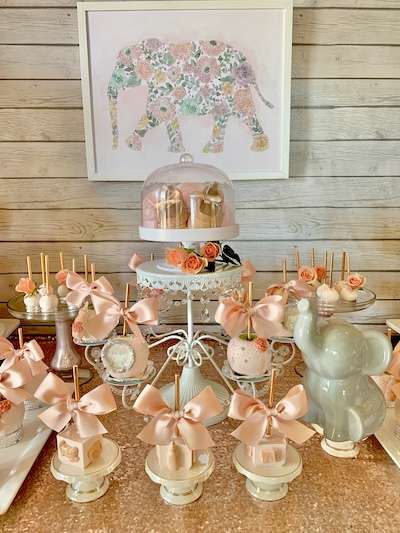 Share This Story