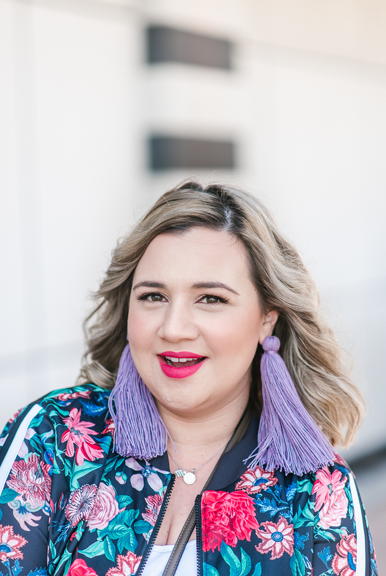 Nicole is an immigrant from Honduras who started out her career as a photographer and journalist at the biggest newspaper in Honduras. She moved to Houston, Texas and has now been living there for almost 10 years! She has a blog named "Lipstick and Brunch" and she's passionate about creating content centered around beauty, curvy style, and motherhood.
THE SPIRITU 4
I NEVER LEAVE THE HOUSE WITHOUT MY:
I MOST OVERUSE THE WORD OR PHRASE:
THE PERSON I MOST ADMIRE IS:
My mom and my dad. I still can't believe they had 4 kids! I am overwhelmed with one!
HEAD, HEART, STOMACH, & FEET
MY FAVORITE AFFIRMATION IS:
You are you and that is your SUPERPOWER!
A public gesture of love, like sending me flowers or singing a song to me in public.
Both! Together! I love eating fruit with salt and pepper.
I'D WALK 5,000 MILES TO GET TO:
My grandmother in Honduras so she could meet her first great-grandson.
What made you journey into the blogging world and create "Lipstick and Brunch?"
My journey started at the same time I worked for a print magazine in Houston where I had limited input. I wanted to share with my friends and family in Honduras all the incredible experiences I was having - the fashion shows I was attending and beauty brands I was getting to try, so I started Lipstick and Brunch as a way to do that!

What was the inspiration behind the name?
I originally wanted the name to be "Beauty for Brunch" because I am a beauty nerd and brunch lover but that was taken, so I thought of my favorite makeup product. Lipstick constantly got me compliments and served as an ice breaker for this newbie trying to make friends in Houston. I always hope the name embodies a feminine lifestyle and it puts a smile on your face as soon as you say it!

What is the best piece of advice you ever got?
The best piece of advice I ever got is actually two different things that I always tell myself: First, "The most skilled person does not always get what they want, but the person that works harder for it does!" And secondly, "Luck favors the bold."

How has being a mom shaped your experience?
Being a mom has changed everything about my life for the better! I am much more disciplined and intentional with my time, and only give it to projects and people that are incredibly important to me.

What is something that nobody tells you about balancing motherhood and entrepreneurship?
That there is no perfect balance! You'll always be sacrificing family time or a business opportunity. In one day, I am my own accountant, photographer, and writer. Then, at the end of the day I might just whip up dinner and enjoy being a mom and wife! But trust me, I'll be exhausted by 8pm and not have time to hang with my hubby.

How has your life been different than what you'd imagined?
I never imagined myself living in the United States or being an entrepreneur with my own website, constantly creating content. This is my dream now - what I'm living! Having my own little family, working from home on something I love, and sharing it with friends and family. It's something I could have never imagined!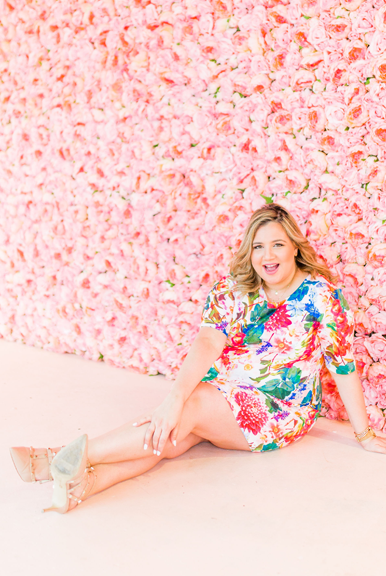 Share This Story