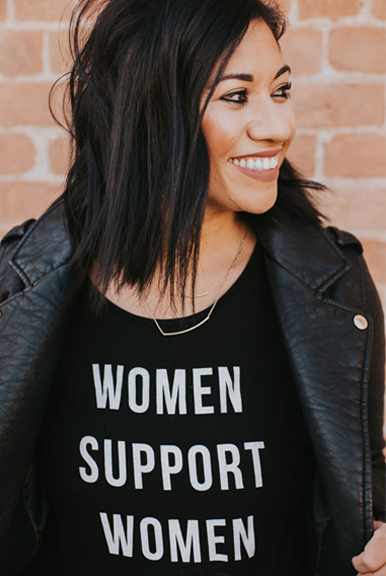 Marisella is an Arizona based hiring strategist, speaker, coach, and online entrepreneur. She has been in corporate recruiting for many years working for fortune 100 companies and leading hiring strategies for various business groups. She comes from a family of entrepreneurs, and knew that was always in her blood. Right when she got pregnant with her daughter, she started dialing into what work she wanted to do that would light her up and make the biggest impact. She realized serving women to have the confidence they needed to find their dream job and give them the confidence to "go for it" was something that brought her so much joy. She knows this is her true calling and relentlessly works toward this mission every single day.
Marisella is the CEO of
marisellabodrero.com
, where she started her online courses and coaching programs to specifically serve moms and help them with their job search and career development.
THE SPIRITU 4
I NEVER LEAVE THE HOUSE WITHOUT MY:
Water bottle or hydro flask to stay hydrated.
I MOST OVERUSE THE WORD OR PHRASE:
"No worries"…I say this so much!
THE PEOPLE I MOST ADMIRE ARE:
Rachel Hollis, Oprah, Amy Porterfield, Joanna Gaines, Ellen, Tony Robbins, Brendan Burchard, and Frida Kahlo!
Bold, creative, and having self-love.
HEAD, HEART, STOMACH, & FEET
THE SONG STUCK IN MY HEAD IS:
"All The Stars" by Kendrick Lamar
MY FAVORITE CHILDHOOD SNACK:
How did you make the leap from Corporate America to starting your own business?
I worked for big brand companies in their talent acquisition departments where I held multiple roles in corporate recruiting, diversity programs, executive hiring, internship programs, and employment branding initiatives. I fell in love with programs around helping women level up their careers and focusing on attracting female talent. I knew that one day I would get to make an even bigger impact by serving an audience that craves learning more how to be confident in your job search, asking for what you want in salary negotiations, and going for opportunities in a male-dominated industry.

When I became a mom, I discovered what I was meant to do - build a legacy for my family and show how you can be an amazing mom and pursue your purpose. I remember becoming obsessed with learning everything I could about starting an online business by listening to podcasts, reading blogs, and discovering mentors that helped give me the confidence to start my business by serving women in their job search.

You refer to yourself as a "mompreneur." How has that shaped your experience?
When I became a mom, I realized even more how strong women really are. We are built to do so many great things in this life and have a strong voice. I learned that the only way to teach my daughter to become resilient and strong is to show and guide her everyday on how to navigate this life. I take this role very seriously and hold myself accountable that my efforts have a direct impact on my children for the rest of their life.

Any advice for other women who are also balancing motherhood and career?
You create how you want to live a work-life integrated schedule. Some weeks work is going to have heavier time commitments because of the season I'm in. Some weeks I'm going to slow down on work and make sure I'm completely focused on family time. I always make sure when I'm working, I'm fully engaged in my work. When I'm momming, I'm fully present with my daughter. It takes serious discipline and practice, but it's doable once you decide how you want to intentionally use your time every day.

Has your life been different than what you'd imagined?
I actually didn't think I was going to have children. For a long time I didn't think the "mom thing" was for me. I never naturally thought of myself as becoming a mom right away and thought I just wanted to focus on my corporate career and being a wife. That took a turn when my husband and I were married after a few years and I realized how much more I loved him and wanted to have a family. Now I can't even imagine life without our family!

What is the best piece of advice you ever got?
If you don't create the life you want, someone else will. This fuels me every day to keep moving the needle toward my dreams.

What does Spiritú mean to you?
Spiritú means self-love, showing up for the things that matter, and being part of a community. My Spiritú is building a supportive tribe, investing in yourself, and finding ways to serve others.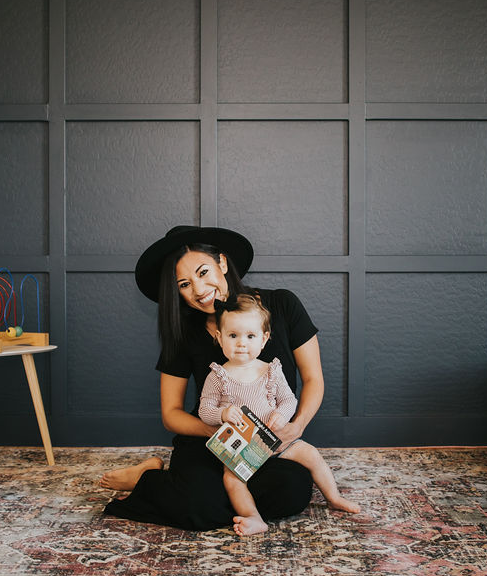 Share This Story