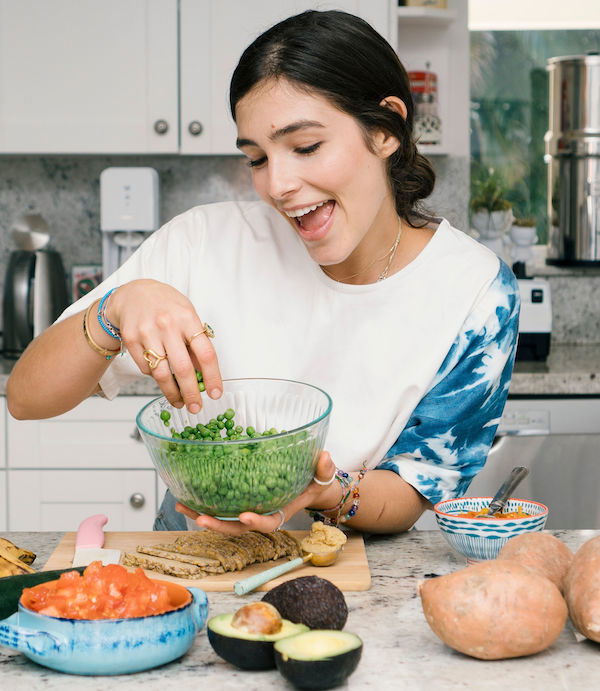 Lauren Arboleda was born and raised in Colombia and lives in Miami. She is a self-taught cook, nutrition coach from the Institute of Integrative Nutrition in NYC, and an author.
In 2013, Lauren founded
Food from the Heart
as a food blog that quickly transformed into a brand that offers different culinary services. After getting pregnant in 2015, Lauren found inspiration in her pregnancy and decided to share with the world her knowledge about nutrition.
Pregnancy from the Heart
is Lauren's first book and it is a compilation of nutrition tips to enjoy a super fun, healthy and practical pregnancy for both pregnant women and future moms. Her book also includes many easy recipes, which are delicious and healthy and especially from the heart.
When did your passion for cooking begin?
My passion for food started at a young age seeing my grandma and my whole family cooking. It amazed me how food could be the center of attention for gatherings and parties. Also, I had the privilege of growing up close to nature, where we had homegrown fruits and veggies.
When I went to college I started cooking for myself, but also for my friends, and that's when everything clicked! I loved seeing their happy faces when they tried my food. For me, it was my way of expressing my love and they could feel it in the food I cooked!
How would you describe your cooking style and what kind of cuisine is your favorite
I love wholesome food, made with the best ingredients, organic and closest to its natural state. Even though when you say "organic and healthy cooking" everyone thinks it's all veggies and quite boring. But, when you follow my journey through
@foodfromtheheart
, you'll see it's far from boring! In fact it's yummy, healthy, and easy to make. Food from the heart not only revitalizes your senses and makes your heart happy, but also nourishes you from the inside out.
Who is your favorite chef?
I love Martha Stewart very much! She is a pioneer on taking home cooking to the next level.


How do you get in the mood or inspired to cook a delicious recipe?
I'm always in the mood! Well, almost always! For me cooking is my go to activity when I'm happy, sad, anxious, everything! I get inspired from what I see in my fridge. As a mom and cook, I always look for quick meal fixes from what I already have, especially leftovers.


What are some rituals to make cooking fun?
Get all your family engaged. Go to farmers' markets together, grow herbs in your house, plan a day of music, wine and some
#veggieprepfromtheheart
.
What are 2 summertime recipes you can share with our community?


Mango & Ginger Popsicle:
Just blend together:
1 cup of peeled mango
1/2 inch ginger root
Hint of raw honey, if desired
Pour it in a popsicle mold and freeze!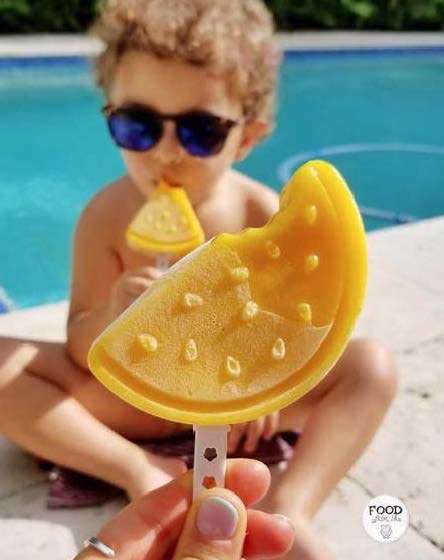 Quinoa Salad:
Cook the quinoa just like you make rice - 1 cup dried quinoa to 2 cups water (or broth for extra flavor).
Toast 1/2 cup of whole almonds with 1 tablespoon of ghee in a pan at medium heat until golden.
In a bowl, mix the almonds with the quinoa, the juice of 2 limes, 1/4 cup goji berries, 1/4 cup parsley, 2 tablespoons of olive oil, and 2 tablespoons of feta cheese!
Mix and enjoy.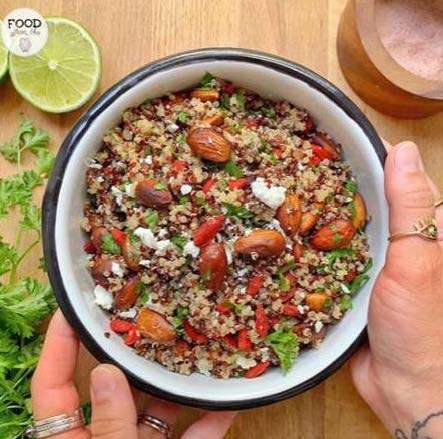 THE SPIRITU 4
I NEVER LEAVE MY HOUSE WITHOUT MY:
I MOST OVERUSE THE WORD OR PHRASE:
THE PERSON I MOST ADMIRE IS:
HEAD, HEART, STOMACH, & FEET
MY FAVORITE AFFIRMATION IS:
Trust in yourself - you've got this
FAVORITE CHILDHOOD SNACK:
Fruits right from the tree
I'D WALK 5,000 MILES TO GET TO: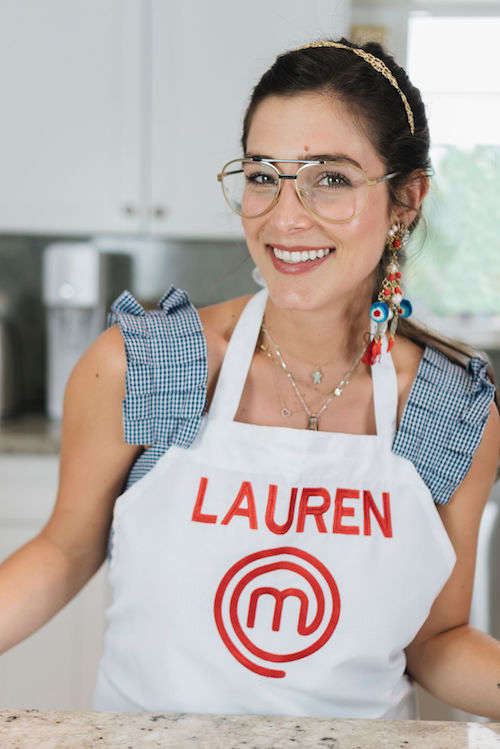 Share This Story