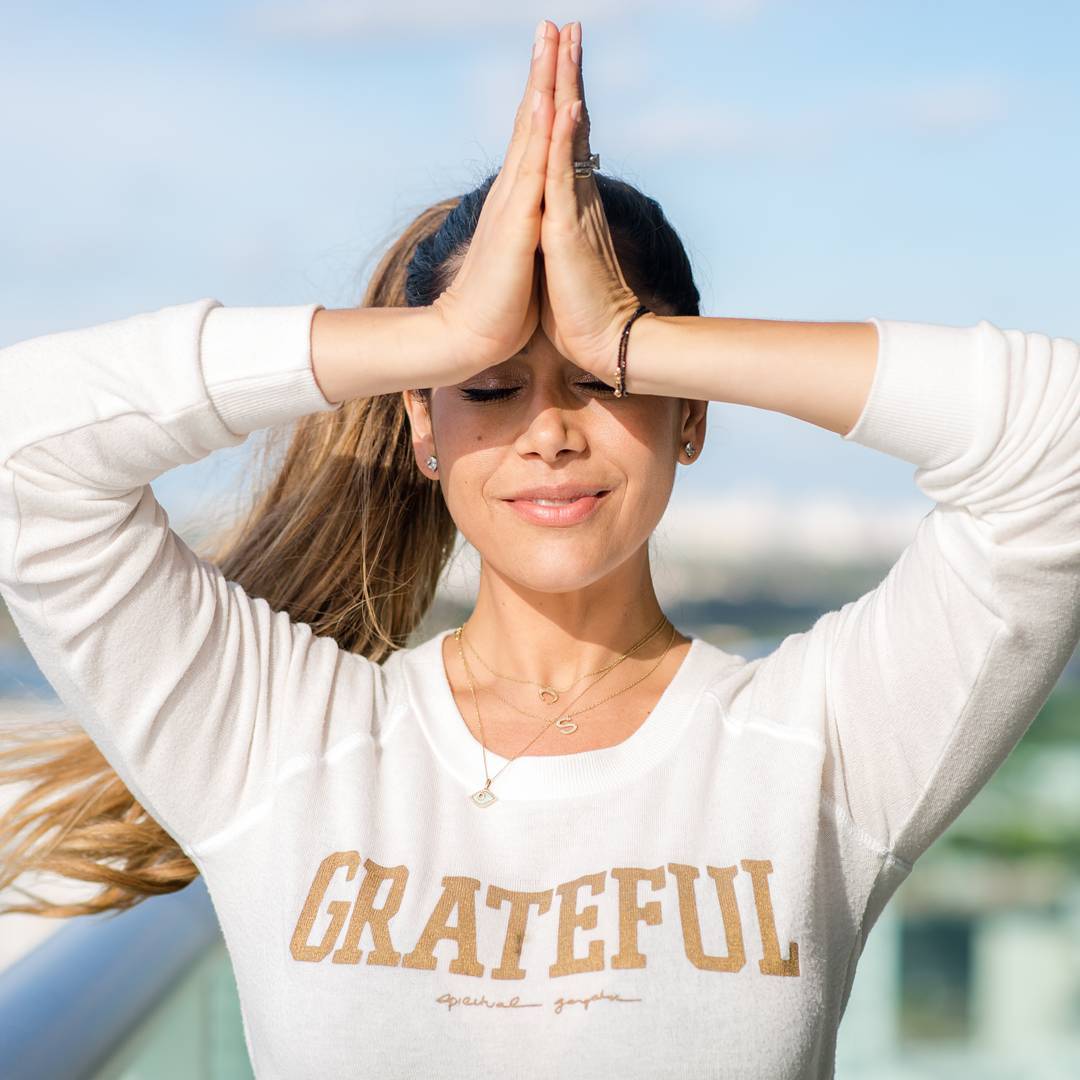 Sabra Seligman is a plant-based Lifestyle Educator & Nutritionist and Certified Wellness Expert. She grew up in Colombia and is currently based in Miami, FL. Sabra's mission is teaching you how to live your best plant-based life.
You are creating incredible change in the world of wellness and nutrition. How do you think a healthier lifestyle can empower women further?
Most of us were raised without a family member who could teach us about wellness and nutrition. Nowadays, and in this generation, we have the information and tools to understand the importance of creating and manifesting a well-balanced life. A healthy life brings longevity, prevents disease, and allows for rejuvenation of mind, body and spirit - ultimately creating happiness and abundance in our life.


As women, we are caregivers and nurturers; we naturally give a lot. We need to make sure we take time to replenish our own source so we can continue to do amazing work in the many areas we are devoted to. If we keep giving without filling our own essence, we can quickly become depleted, which happens often in our society.
It's important to feel empowered to take action and find time to practice healthy living with preventative, alternative, and holistic lifestyle practices that - when integrated - fully help us do our best work, whatever that may be. When we are consciously trying to live in balance and bring out our healthiest life, we bring power to all that we create, care for and do.

Spiritú is all about creating an empowering community of women supporting women. How have other women empowered you and made you better able to succeed?
I am so grateful to have the support of incredible women around me, starting with my mother, who is my closest friend. I also have other incredible female colleagues who have been supporting my work, mission, and vision for a long time. Together we uplift each other and help each other succeed.
Most of my private, group coaching clients and as well as guest of my last restaurant project, MANNA LIFE FOOD, are women. They bring in a magical energy of wanting change and transformation that quickly allows the word to be spread, creating a ripple effect that leads to success and the much needed support we need.

Please nominate 5 women in Miami who have supported you and are advocates for women empowerment!


Jenny Lee Molina - My PR agent. She is just an amazing business woman, marketing maven, and overall light of a soul. She always has a smile and always motivates others. @jlpr
Jennifer Grace - My mentor and teacher and amazing life coach. An author and a powerful woman with a super high vibration. @_jennifergrace_
Nicole Mejia - My dear friend who influences millions humbly and with a wide heart, bringing fitness, health and plant based wellness to transform others. @nicolemejia
Fernanda Alvarez - My Mexican "sister," an amazing chef and one of the people who took over Manna Life Food. When we met each other, we connected immediately. @lahealthymexicana
Hugette Montesinos- A brilliant, savvy and warm hearted woman, who vibrates LOVE. She has a wealth of business knowledge and is beyond determined to support women. @disfunkshionmag

Tulum Retreat
Sabra is hosting a retreat in Tulum from Oct 2-7, 2019. It will be a women's transformational and wellness plant-based retreat, filled with powerful ceremony, visits to sacred ruins, delicious food, and a stay at the fabulous Luv Hotel...a place to recharge, reconnect, and rejuvenate.
Sabra is co-leading the retreat with an incredible woman from Miami, Jennifer Grace, mentioned above - it's going to be epic!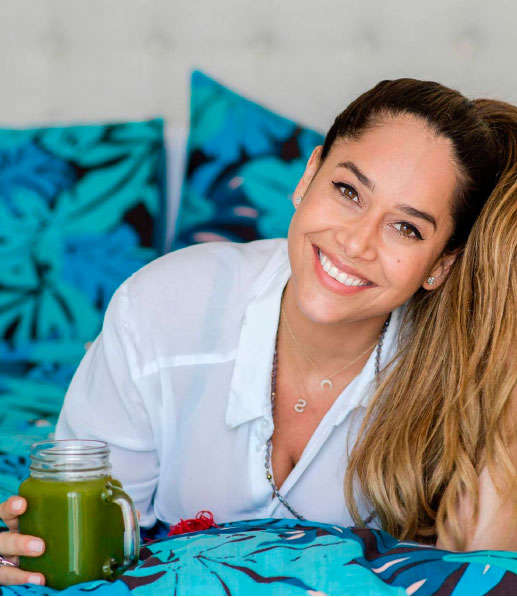 THE SPIRITU 4
I NEVER LEAVE MY HOUSE WITHOUT MY:
Some mini essentials oils, a small crystal in my purse, lip balm and my phone.
I MOST OVERUSE THE WORD OR PHRASE:
Your mind is a garden, your thoughts are the seeds, you can plant flowers or you can grow weeds.
THE PERSON I MOST ADMIRE IS:
Mother Teresa for her devotional work for humanity.
Passionate, happy, energetic, alive, and free
HEAD, HEART, STOMACH, & FEET
MY FAVORITE AFFIRMATION IS:
Backward never, forward ever!
Plant-based foods, sunsets, reggae music, and uplifting people.
FAVORITE CHILDHOOD SNACK:
Sliced green mango with lemon and salt, like we eat in Colombia . . . tasty, bitter and delicious!
Flats, always! Nothing better than the barefoot life or wearing sandals.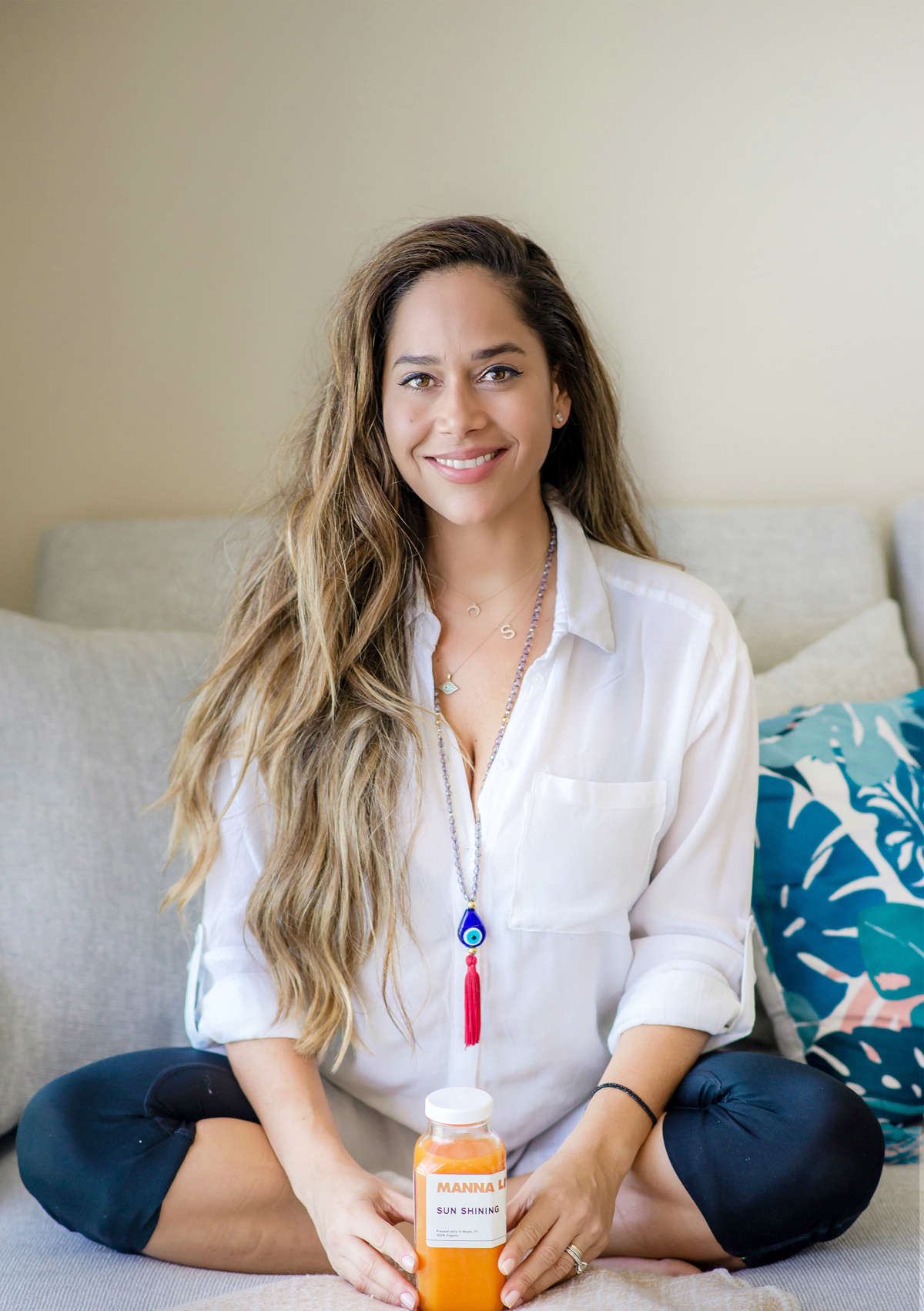 Share This Story