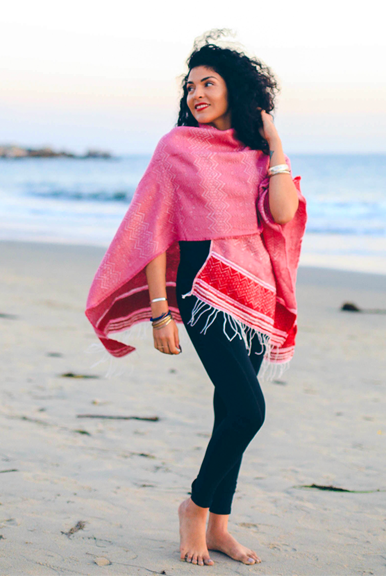 Los Angeles native Laura Bianca Olvera is the founder of
AGAVESALT
, a handmade clothing line designed with the intention of inspiring Latinas to express their sensuality and embrace their inner
Diosa
. Made from textiles and materials from both Mexico and Los Angeles, each item is as unique and special as the vibrant soul wearing it.
THE SPIRITU 4
I NEVER LEAVE THE HOUSE WITHOUT MY:
Diosa Sweater by AGAVESALT
I MOST OVERUSE THE WORD OR PHRASE:
THE PEOPLE I MOST ADMIRE ARE:
My Grandma Maria, Frida, and Eva Perón
Unconditional self-love and being wild and holy
HEAD, HEART, STOMACH, & FEET
I CAN'T STOP THINKING ABOUT:
A mango agua fresca and Flaming Hot Cheetos
Are chanclas considered a flat? Lol
Tell us about your clothing brand, AGAVESALT.
AGAVESALT is a reflection of me in every way. Nearly every design is made up of materials from both Mexico and the US. Similar to me, the pieces are modern and vibrant with traditional accents. The fabrics I use are feminine and sensual in that they are predominantly sheer and flowy, so they dance with a woman's body as she moves. Each item I create has a story behind of a moment in time or a person who has influenced me, which I typically share in the product description. This brand is truly a reflection of my evolution.

AGAVESALT was inspired by my love for the beach, my adoration of my Mexican culture, my journey through sexual repression, and nurturing a positive body image.

Did you always know you wanted to be in fashion?
My first experience designing clothes was in high school. I would always design my own dresses for formals and prom. Since my seamstress (aka my mom) worked a full-time job as a single parent, it was always a race to the finish line to get it done the night before. I couldn't stand the idea of wearing something that wasn't unique and special. Even if it meant staying up until 6:00 am on a school night and hand sewing sparkly beads to my dress one by one!

What are your top three pieces of advice for someone out there who wants to start their own business:
Starting my own brand: Procrastination and perfectionism are dream killers. It doesn't have to be perfect or Instagram-worthy before you share it with the world! GET IT OUT NOW! Or someone else will!
Finances: You don't need a huge amount of money saved before you can start your small business! I started mine with less than $600. I utilized a ton of connections, friends, and family to support me with cutting costs on professional photos, materials, and expert advice.
Getting those first customers: Creating an online platform alone is not enough. Face to face interaction is still the best marketing tool, and happy customers are the best advertisers! Get out in front of the public ASAP via local pop-ups, art walks, and events, and let people connect with the face behind the brand!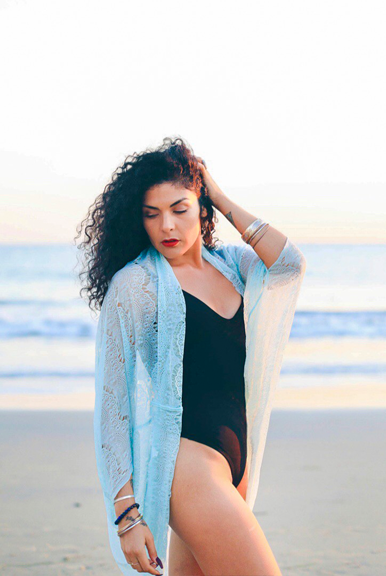 Share This Story