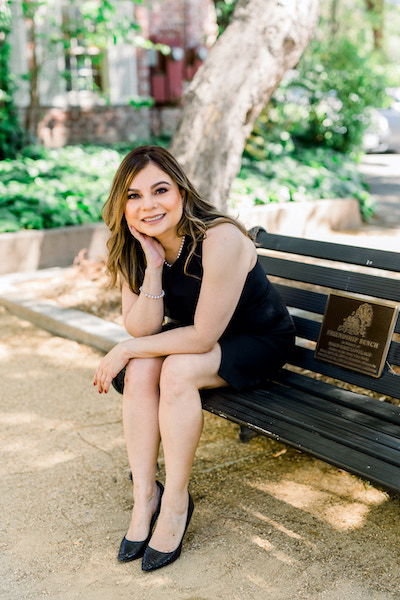 Lisa Marie Gallegos is Post Traumatic Stress Disorder ("PTSD") and Childhood Trauma speaker. She's the host of It's Time to PIVOT Podcast and a Professional Development Coordinator at USC.
How did you start your career as a public speaker?
Public speaking evolved from developing and presenting trainings in my career to teachers and parents on disabilities and mental health to then speaking about my own personal story of overcoming PTSD and childhood trauma. Soon military veterans and law enforcement agencies, along with women empowerment organizations, began to request that I speak at their events to encourage and bring hope to others experiencing similar challenges and adversities.
What inspired you to pursue the path of Child Development?
I lived in Idar-Oberstien, Germany for 5 years where I had a part time job at the Child Development Center on the army base there. During those five years, I learned the tremendous impact Early Childhood Development has on each and every child's future. The inspiration to catch that window of opportunity in providing parents and children with valuable lifelong outcomes was powerful, especially with military families facing life stresses that are so unique to the military community.

What is a message of hope you want to leave families who have loved ones in the military?
As the wife of a military veteran and now law enforcement wife, my message of hope is this. I know you are proud of your service member and all the sacrifices they make every day. However, please take note of this, we both know that you and your family are warriors too, holding down the fort making your own sacrifices on a daily basis. I see you and all your struggles. I also see how you pick up the fallen pieces from the fallout of combat.

For those of you who are facing PTSD, please know that the PTSD that accompanied my husband's return from IRAQ almost destroyed our marriage and our family. But I'm here to tell you there is HOPE. I'm not going to sugar coat it. It wasn't easy. It took intensive combat together and individually to deal with it. I know it can get scary, but I urge you … Do not give up!


YOU and your family are worth the time and effort it takes to overcome it!
THE SPIRITU 4
I NEVER LEAVE MY HOUSE WITHOUT MY:
Attitude of gratitude for a fresh start of a new day and the many blessing bestowed upon me.


I MOST OVERUSE THE WORD OR PHRASE:
"At the end, does it really matter?"


THE PERSON I MOST ADMIRE IS:
Full of gratitude and peace with the grace of knowing that I am a child of GOD, who loves me for everything I am and everything I am not.
HEAD, HEART, STOMACH, & FEET
CAN'T STOP THINKING ABOUT:
My weekend getaway to El Valle De Guadalupe and Puerto Nuevo in Baja California
Churros from Don Abel in Los Angeles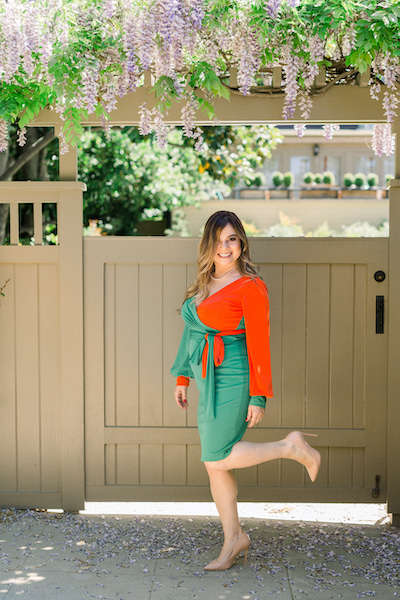 Share This Story