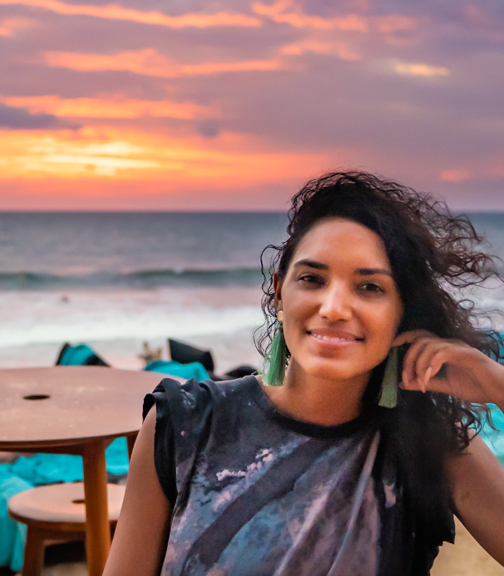 Mikki Hernandez is an LA-based actress and voiceover artist. After attending UCLA, she worked in the business side of the entertainment industry and found herself doubting if office life was meant for her. She decided to take acting classes to get back to her dancer / performer roots and fell in love with taking on new characters and telling unique stories. She enjoys all mediums of acting including theater, film, television and voiceover. In her spare time, Mikki loves to box, paint, and write for her blog
www.mixedkidsco.com
-- check it out!
THE SPIRITU 4
I NEVER LEAVE THE HOUSE WITHOUT MY:
I MOST OVERUSE THE WORD OR PHRASE:
THE PEOPLE I MOST ADMIRE ARE:
People with autoimmune diseases
Grace, compassion, & aesthetic living
HEAD, HEART, STOMACH, & FEET
I CAN'T STOP THINKING ABOUT:
The Van Gogh movie, At Eternity's Gate
FAVORITE CHILDHOOD SNACK:
Tell us a little bit about yourself!
All my life I've been asked the oh-so-interesting question: "What are you?" It's interesting to me because I wonder if and how people would treat me or perceive me differently simply based on my response. Does it actually matter what my ethnicity is? Many people might think 'yes,' but I'm challenging the idea that it does. To that end, I'm super duper mixed: Mexican, black, Native American, Polish, Jewish, and gypsy.

What is one of the biggest life challenges you have faced? How did you overcome it?
It took me a long time to figure out what I wanted to do career-wise. I used to want to be a professional dancer, but quit at age 20 because I knew that was healthiest for me, but I felt really lost for several years after. I got through it by learning new things, taking online and night classes in various subjects that interested me, and gave things a try in order to find out what I didn't want to do. Finally, after taking acting classes for a year and a half it became clear to me that I was meant to pursue a career in acting.

Did you ever think you would be an actor?
I didn't think I'd actually have the guts to try acting. It's something I dreamed about or thought about a lot but as I got older, I became more practical-minded so I'm happy I was able to let that part of me loosen up and get serious about acting.
What are the most important lessons you've learned in life?
Energy is best spent in a positive way rather than focusing on the negative.
Even if a job or relationship doesn't work out, there's always something to learn and grow from the experience.
Sleep is good.
That is awesome advice. Last question -- what do you see in your future?
1 year from now: I'd love to publish a children's book in 2019
5 years from now: Working in films with my favorite directors
10 years from now: Traveling and working with a loving partner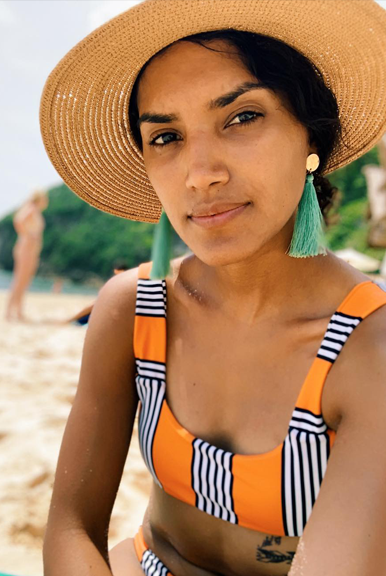 Share This Story