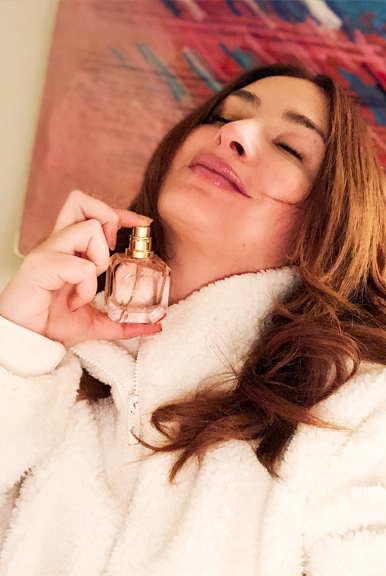 To feel beautiful can be many things to a woman. It is how she feels when she slips on her favorite little black dress and her sexiest pair of heels. It is the confidence and energy she possesses knowing she is empowered in her life and career. And, it comes from the best accessory that can't be seen - the perfect scent.
Sparkling Blush, the new fragrance by Michael Kors, is confidence in a bottle. From the beautiful allure of the pink bottle - which connotes the softer side of a woman's sensuality - all the way down to the fragrance notes of Pink Pepper, Cassis, Lychee, Pear, Pink Frangipani, Rose Petals, Amber, and Sandalwood, this perfume has sweet, and spice, and everything nice.
For me, feeling beautiful is so much deeper than just physical appearance. I embrace my inner strength and femininity every day and Sparking Blush gives me the invisible layer of radiance and sensuality!
Sparkling Blush Eau De Parfum Spray ($68) is currently featured in the Spiritú Winter Box. To learn more about Michael Kors' Sparkling Blush
CLICK HERE
.
Share This Story