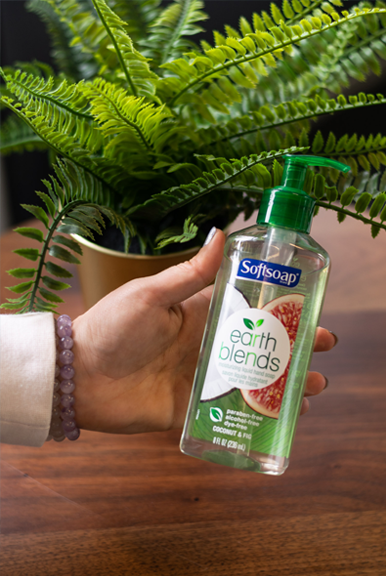 It seems like it's been winter forever! With such cold weather around the country lately, it has become a daily battle to keep my hands moisturized. After taking trips to New York and Boston over the last couple of weeks, I really needed to bring my skin back to life.
As soon as I got back home and began using my Softsoap® Earth Blends Hand Soap again, my hands instantly felt smooth and moisturized*, instead of itchy and dry. Plus, it smells incredible!
What I also love about the Earth Blends line is that it is paraben-free and dye free, so I don't have to worry about putting anything toxic on my skin. This is truly the best soap to have on your bathroom counter.
Softsoap® Earth Blends has a line of hand soap and body wash products in multiple fragrances, sold exclusively at Walmart. Softsoap® Earth Blends Hand Soap in Coconut & Fig and Bar Soap in Coconut & Fig were both featured in the Spiritú Winter Box. Check them out at
https://www.softsoap.com
.
*Maintains skin's natural moisture
Share This Story