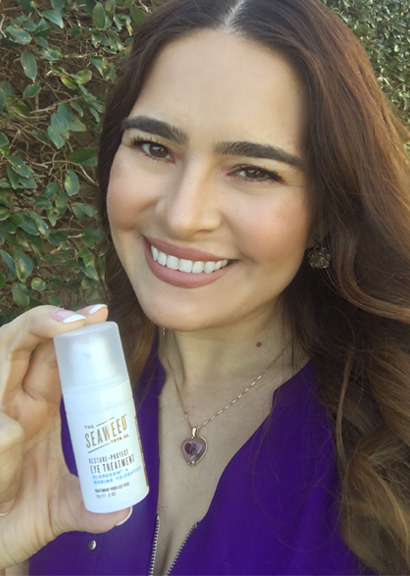 I'm always in search of products that provide amazing benefits to my skin. So, it's no surprise that The Seaweed Bath Co. Restore + Protect Eye Treatment from the Spiritú Winter Box has become my go-to product. After using it for just a couple of days, I could already see such a difference in my skin. It looks fresher and feels super moisturized and less irritated.
As a woman who is passionate about wellness, it's crucial for me that what I put in my body and on my skin is good for me and also good for the environment. I feel great knowing that The Seaweed Bath Co.'s products are cruelty free, gluten free, paraben free, and phthalate free. On top of that, their clinically proven formula, which is the reason my skin is now so radiant, uses organic seaweed that is sustainably hand-harvested off the coast of Maine. How cool is that?
The Seaweed Bath Co. has a ton of other incredible face, body, and haircare products that help detoxify and hydrate your skin and hair, while also protecting the environment and our health. The Restore + Protect Eye Treatment and the Restoring Marine Serum are currently featured in the Spiritú Winter Box - members received one of the two products. Check them out at
https://seaweedbathco.com/
.
Share This Story