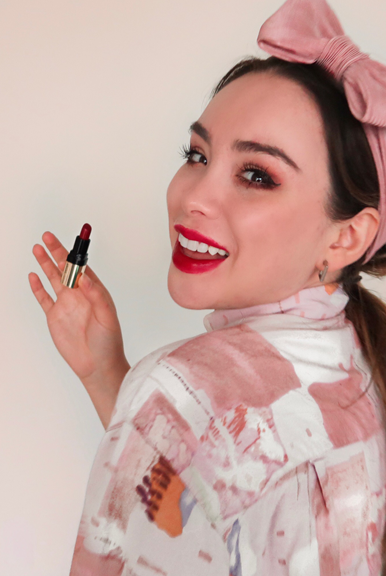 Lipstick has always given me an extra boost of confidence. And, red lipstick? That's my ticket to feeling sexy and empowered with just one swipe. Enter Bobbi Brown's Luxe Lip Color in Red Velvet for the win. It's the perfect red - rich and bold - with staying power and coverage to last an entire day or night. What I love about this lipstick is that it helps reduce visible lip lines and flaking and also moisturizes even after I take it off!
I don't know about you, but when I'm going out for the night with a hot little clutch, the biggest problem I have is that I can't fit everything into my bag. Bobbi Brown for the win again! Their Mini Luxe Lip Color is the perfect size to fit right into your evening bag. And, the best part is . . . there is still a ton of lipstick in that sleek gold tube.
Bobbi Brown's Luxe Lip Color ($37) comes in 30 shades (its mini, which is featured in the Spiritú Winter Box, has a value of $24). Learn more by visiting
https://www.bobbibrowncosmetics.com/luxe-lip-collection
.
Share This Story