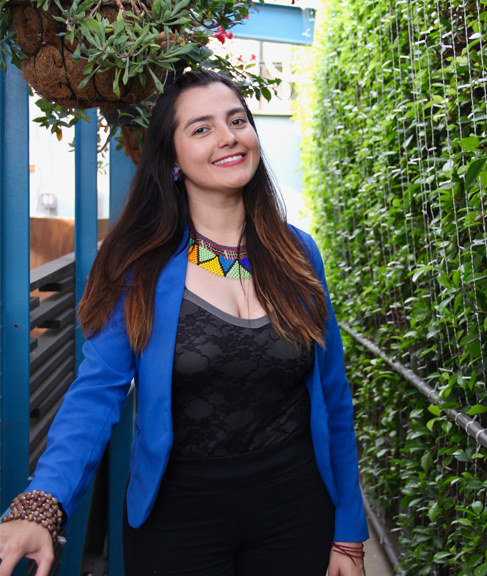 Natalia Andrea Ruiz Alzate is an Art Director, Designer, Entrepreneur, DJ, Singer, Photographer, Writer, World Traveler, Unicorn Believer and Citizen of the Universe. Her mission is to elevate the frequency of the world through creativity, voice, and presence. Natalia started her spiritual journey 7 years ago when she learned about meditation and the power of the Universe within her. Read more about her journeys and discover the catalyst that connected her with her personal divinity at
www.mensajesfromtheuniverse.com.
THE SPIRITU 4
I NEVER LEAVE THE HOUSE WITHOUT MY:
I MOST OVERUSE THE WORD OR PHRASE:
THE PERSON I MOST ADMIRE IS:
Powerful, radiant, attractive
HEAD, HEART, STOMACH, & FEET
THE SONG STUCK IN MY HEAD IS:
"She's a Maniac" by Flashdance
Colombian mango with lemon and salt
I'D WALK 5,000 MILES TO GET TO:
Compostela, Spain to thank the Universe for my mom's US citizenship
What does "Mensajes from the universe" mean?
The Universe is constantly looking for ways to connect with us but sometimes we don't listen as the messages can be very subtle. Mensajes from the universe is a way to make these messages visible in a way they can't be ignored anymore and they elevate the frequency of anyone who sees them.

What are some key moments in your life that you listened to these messages?
Moving to the US was crucial in my life, it was a huge shift. The first years were very hard as I didn't speak English, had not lived with my mom for 13 years, didn't like the cold weather, and missed my friends in Colombia. After 7 years of trying to go back, I realized my future was in this country and I decided to fall in love with it as it gave me some of my biggest life lessons.


Being in the US taught me that people are beautiful, no matter their nationality. It also taught me that I am a citizen of the world and that home is within me, therefore I can be anywhere. It opened up my world, my mind, my consciousness, and I am deeply Grateful for my journey.

How did you connect with your spirituality?
Connecting with my spirituality 7 years ago was another pivotal moment in my life. I grew up Catholic because my family was and I didn't really have an option. Because of some experiences, I started to question the dogmas of Catholicism and decided to look for God in other religions and philosophies. I visited sacred places ranging from Buddhism to Scientology, I learned about meditation, and I met one of my angels in my life, Mercedes Guzman. Mercedes is my mentor, mi Maestra. Her technique focuses on healing your Inner Child, and with her, I reconnected with my little girl. I invested 2 years of my life finding answers and at the end, I realized that the God I was looking for outside had always been inside of me. And just like that, my journey with my inner divinity began.

How can we find these messages too?
The best way to find these messages is to be present. When you are mindful you start seeing synchronicities everywhere. You will be thinking about someone and they appear, you will see recurring numbers, you will listen a song or see a billboard with a message just for you. All these signs mean that you are aligned and that the Universe supports you :)

Do you have any tips on how to stay grounded and positive with every moment?
Every moment has a gift, when everything is going great be grateful, when things are not going the way you want, be grateful. At the end is a matter of perspective and we have the power to choose how we react to anything that happens. I also remind myself that things don't happen to me, they happen for me. No matter what they are, they are here to serve me and elevate me to a higher consciousness.
Read more about Natalia on her blog,
Mensajes from the Universe
.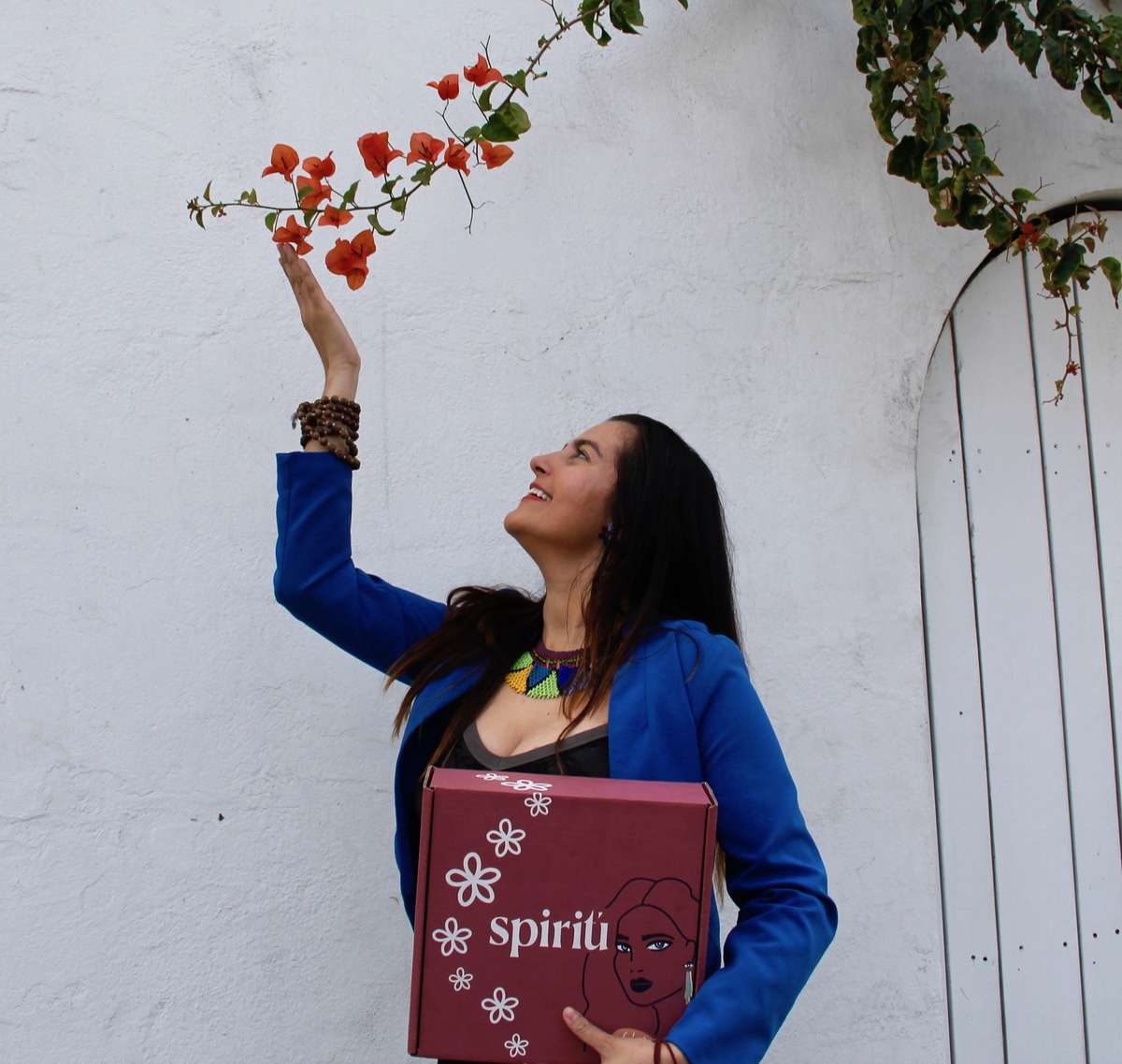 Share This Story