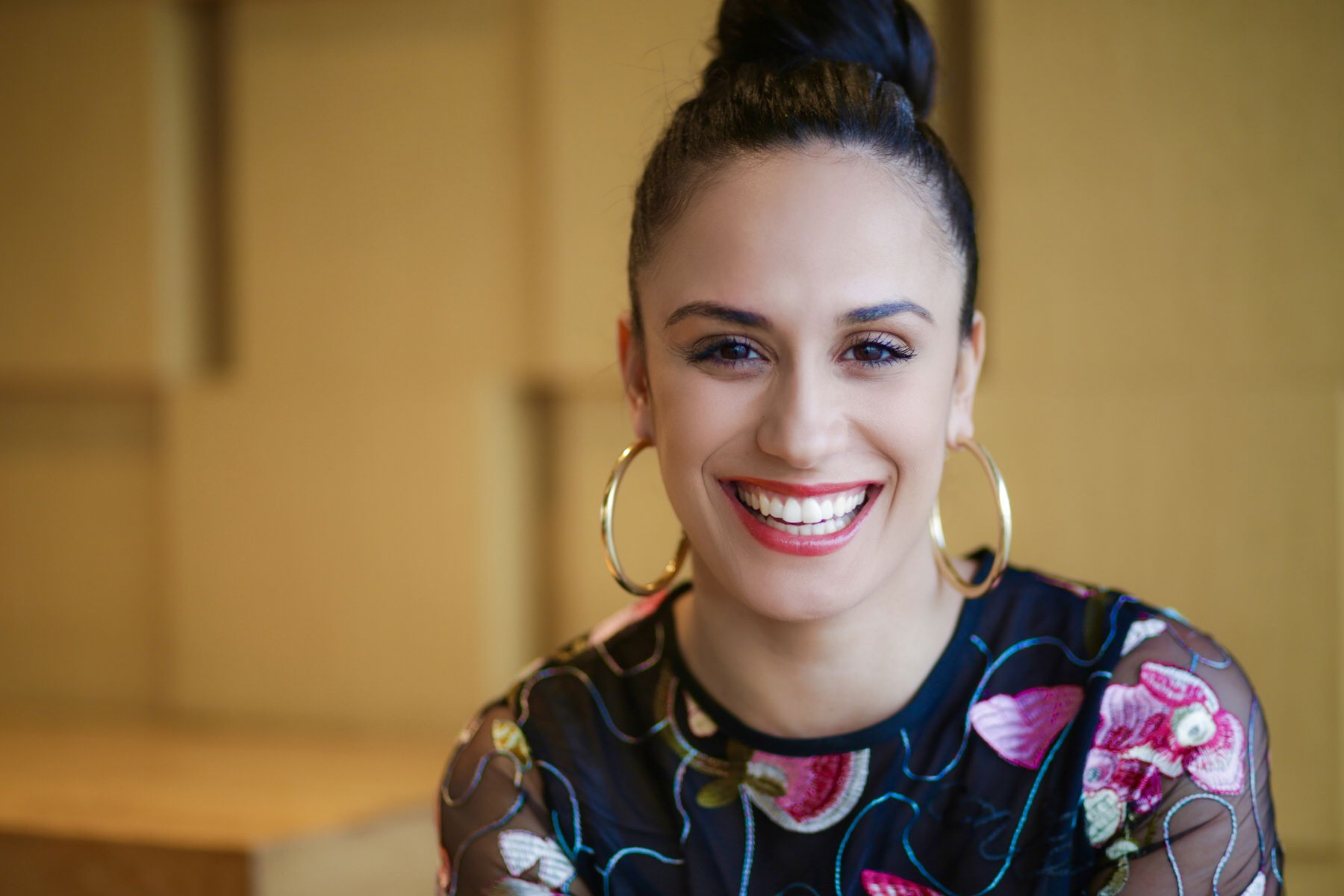 Dailyn Santana is a spoken word artist, actress, and mental health advocate. She collaborates on a series of vlogs, podcasts, and media news sites doing interviews on mental health advocacy; where she also shares pieces of her spoken word. She has traveled across the country with her poetry and has spoken on many panels where she shares her experiences as a person living with bipolar 1 disorder. She has worked with youth and adults living with mental illness. She believes her purpose is to inspire by opening her heart and sharing her story in creative and out-of-the box ways.
THE SPIRITU 4
I NEVER LEAVE THE HOUSE WITHOUT MY:
I MOST OVERUSE THE WORD OR PHRASE:
THE PERSON I MOST ADMIRE IS:
HEAD, HEART, STOMACH, & FEET
MY FAVORITE AFFIRMATION IS:
Everything I seek is seeking me.
FAVORITE CHILDHOOD SNACK:
Get to see my grandfather again.
What inspired you to bring awareness to mental health through spoken word?
After my manic episode in 2011, I vowed to never speak about my illness to anyone and never write poetry again. After so many years of feeling lonely, isolated and feeling like there was no one who could relate to me- I felt like I had to take action. I was desperate. I decided to write a poem about my to do list as a person living with bipolar disorder. I decided to post it in hopes of finding someone who could relate. After the amazing response, I realized I had a duty to bring awareness and build community. The more people who spoke up who couldn't relate also made me realize I had that duty.

When did you decide it was a part of your calling to advocate for mental health awareness through your acting and writing?
Two words and really accepting a compliment can really change your life. I was speaking and performing a poem at the women's empowerment expo in LA and afterwards, a woman came up to me crying and said "thank you", strongly embraced me and walked away. Our encounter is one I will never forget. It made me realize that my passion and my purpose were married that day and this is what I was meant to do. In that moment I was happy that I broke that promise to myself to never speak of my illness.

Who are three women who inspire you to be the best version of yourself?
My mother- she inspires me to be of service and love with my entire heart.
Maya Angelou inspires me to write truthfully and boldly.
Gina Rodriguez inspires me because she's a true example of a genuine, hard worker and a total badass Latina who is creating opportunities for others.

What is the most challenging about living with a Bipolar diagnosis and what would you tell someone who is struggling with a new diagnosis of it?
The most challenging part of living with bipolar disorder for me is dealing with depression and fighting my brain to get back on track. For someone who is struggling with a new diagnosis, I would tell them to be extremely open and patient with themselves about what works for them and what will aid them in recovery. Recovery is a process and being kind to yourself is the most important thing.

What keeps you inspired?
My fiancé keeps me grounded and so inspired to live and be accepting of every moment that comes. Watching poetry keeps me inspired. Seeing people greeting one another after a long flight or saying goodbye at airports inspires me. Bravery in all forms inspires me. People being themselves inspires me.
Learn more about Dailyn and her work
here
.
Share This Story